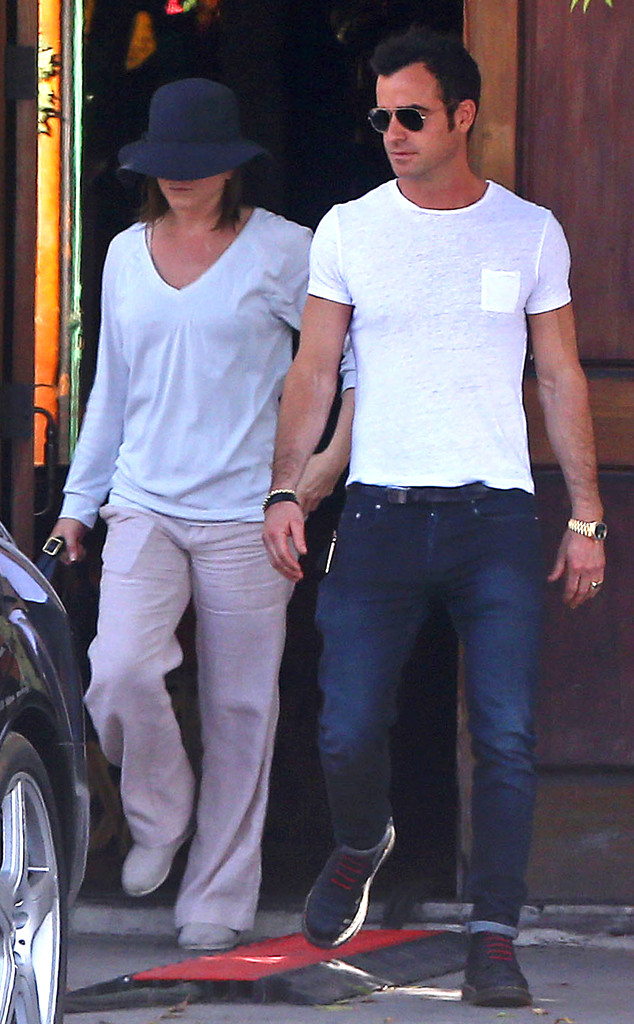 CPR/Premiere/FAMEFLYNET PICTURES
Jennifer Aniston can have her Cake and her man, too!
Justin Theroux paid another visit to his fiancée on the Los Angeles set of her latest movie today, the couple spotted heading off together for lunch this afternoon in between scenes. In perhaps an attempt to go incognito, Aniston's brimmed hat was pulled down to shield her face, but...
Major stars just can't fool the paparazzi that easily, you know?
Aniston may have been wearing her own lounge clothes or yet another one of the super-nondescript outfits she's been sporting for her role in Cake as a woman who survived a traumatic car accident but lives with chronic pain.