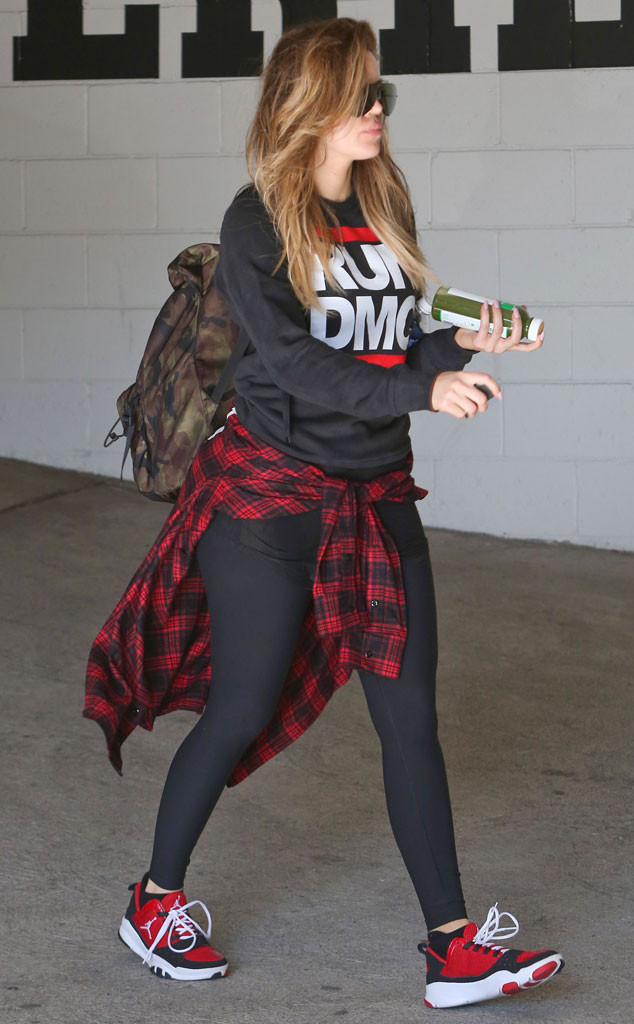 INFphoto.com
Khloe Kardashian is taking her fitness game to a whole new level.
The E! reality star tried out a different workout with her trainer Gunnar Peterson earlier today and posted a video on her Instagram to share with fans.
In it, the 29-year-old is shown hitting a boxing bag as hard as she can with a baseball bat. Well, that's certainly one way to get out your aggression!
"I love switching up my workouts! Thanks G" she wrote as a caption to the clip.
Khloé's trainer recently revealed exactly how she's recently gotten into tip-top shape.
Peterson told E! News that he has her doing "rotations with a lot of repetition," ranging anywhere from 15 to 20 reps or 24 to 32 depending on the weight she's using.