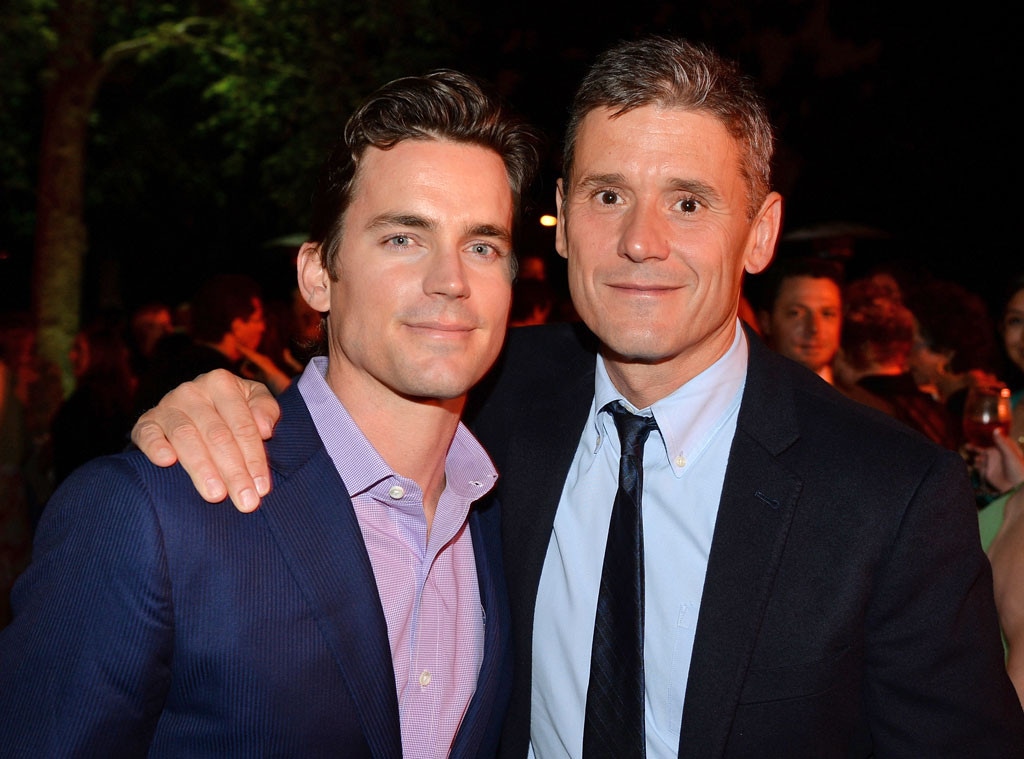 Jason Merritt/Getty Images
Matt Bomer may have publicly come out as gay two years ago, but the actor now reveals he and his husband actually married a year earlier.
In the new issue of Details magazine, the star of the upcoming The Normal Heart confirms he and Hollywood power publicist Simon Halls got hitched in 2011.
The two are parents to three sons: six-year-old twins and an eight-year-old.
Bomer publicly acknowledged his sexuality in February 2012 while accepting an award at the Desert AIDS Project's Steve Chase Humanitarian Awards in Palm Springs by giving a special shout-out to Halls and their three children.
"I'd really especially like to thank my beautiful family: Simon, Kit, Walker, Henry," the White Collar star said. "Thank you for teaching me what unconditional love is. You will always be my proudest accomplishment. God bless you."
Bomer's works as a gay man dying of AIDS during the early days of the epidemic in director Ryan Murphy's adaptation of the play The Normal Heart (premiering on HBO on May 25) has been gaining major buzz.
Bomer tells Details he first read the play when he was high school freshman back in his suburban Houston hometown. "At that time, I was clueless and obviously in a different place in relation to my sexuality," he said. "I was in romantic relationships with girls—whatever that means at 14. And it completely rocked my world…It's just an amazing call to arms."
As fans know, Bomer lost 40 pounds for the movie. He consulted with doctors, participated in a 14-day alkalized-water, juice, tea and enzyme cleanse at the We Care Spa in Desert Hot Springs and sought advice from his Magic Mike co-star Matthew McConaughey, who famously shed almost 50 pounds for Dallas Buyers Club.
Bomer says the intense preparation was "the least I could do for Larry Kramer," the writer of The Normal Heart and one of the first AIDS activists in New York City.
"On some level, Larry probably saved my life," Bomer said. "He happened to be on set the day DOMA was overturned. In many ways, he's responsible for DOMA being overturned in the first place. He's an Abraham Lincoln figure—he has affected the cultural landscape of this country, and not always popularly."