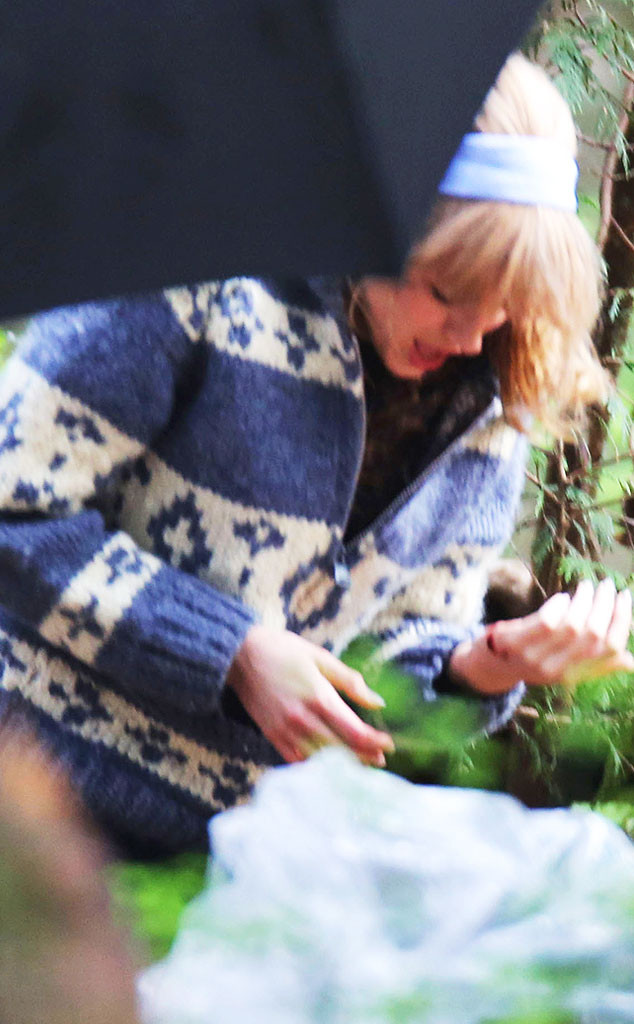 JKING/FAMEFLYNET PICTURES
Careful, Blake Lively!
The actress took a little spill while filming a workout scene in a forest on the set of her upcoming flick The Age of Adeline in Vancouver on Monday.
Wearing a blue and white sweater and a matching headband, Ryan Reynold's missus slipped and fell down a hill during the hiking scene and appears to have cut her hand. Lively screamed in pain upon first examining the bloody cut before she started to laugh with the rest of the crew. The blond beauty began filming yesterday around 1 p.m. and shot until 4.
Word on the set is that the 26-year-old actress, who is also a top-notch chef, has fallen in love with Vancouver food. She regularly orders from Blue Water Cafe and often eats breakfast at Medina Cafe.