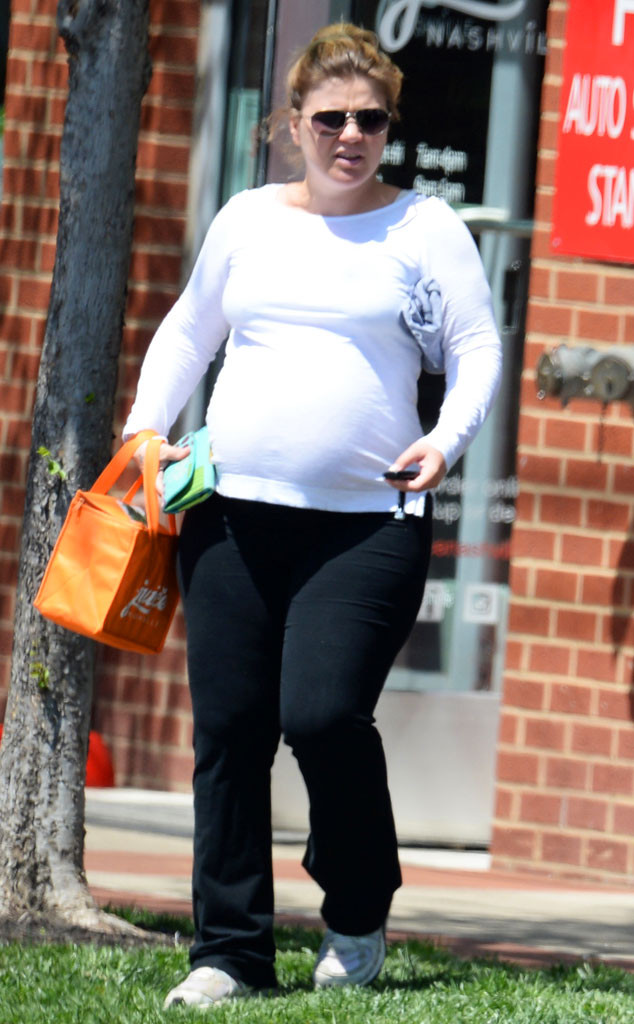 INFphoto.com
Kelly Clarkson's got that pregnancy glow!
The mama-to-be, who is expecting her first child—a baby girl—with husband Brandon Blackstock, stepped out over Easter weekend in Nashville, where she showed off her pregnant belly for the first time since December while also enjoying a relaxing weekend with close family and friends at her home.
Wearing fitted white top and black spandex pants that highlighted her baby bump, Clarkson looked happy and relaxed as she visited a number of stores before stopping for lunch on Saturday, according to an eyewitness. She later joined friends at a neighbor's home where they enjoyed fun-filled evening.
Then on Sunday, the 31-year-old beauty joined Blackstock and his family, including stepmom Reba McEntire, for a boat ride near her Nashville home. Clarkson flaunted her baby bump in a pink shirt decorated with a big bow which she paired with black leggings and flip-flops. After enjoying the spring sunshine, the group was also spotted at the Cracker Barrel restaurant.