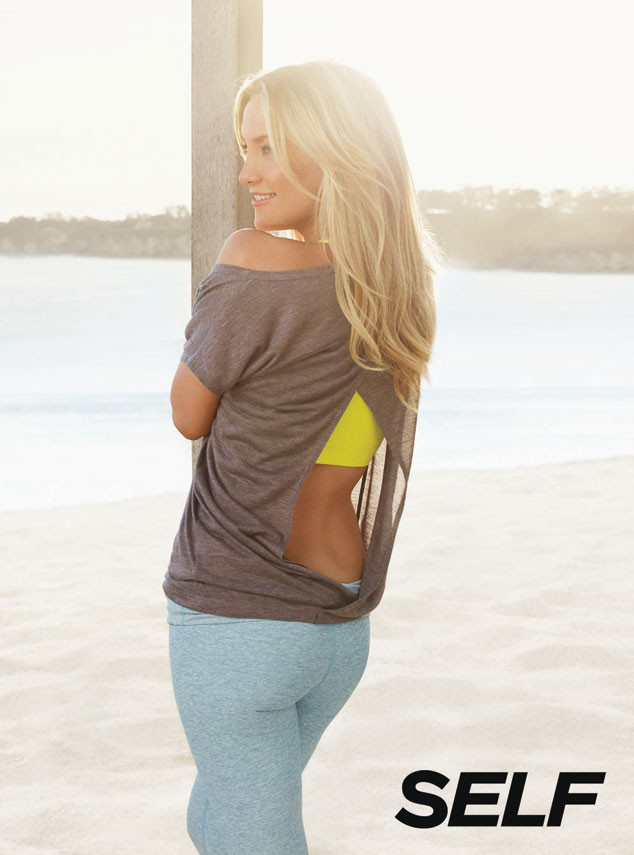 Miguel Reveriego for SELF
Kate Hudson and Matthew Bellamy went through a rough patch earlier this year, but that doesn't mean they won't work through their issues. The Wish I Was Here star covers Self's May 2014 issue and shares her romance philosophy with the magazine. "Relationships are the most challenging things," says Hudson, who was once married to Chris Robinson and later dated Alex Rodriguez. "It's where you do the most work in your life. You come face-to-face with yourself, and if you can deal with realizing we're all flawed, accept it and work with it, you might have a really amazing, lasting relationship."
Perhaps Hudson will end up like Goldie Hawn and Kurt Russell, who have yet to tie the knot. "If I look at my parents, who've been together thirty-something years, I'd say no matter what they've been through, they share similar values and really like each other," she says. "It sounds easy, but it's not."
Whatever the future brings, Hudson can count on her gal pals—famous and non-famous—to stay by her side. "My mom once said something so poignant to me: 'Honor your female friendships, because men can come and go, but when we nurture our relationships with women, they can be forever.' I really believe that. My girlfriends are so important to me. They've been my rock-solid foundation."