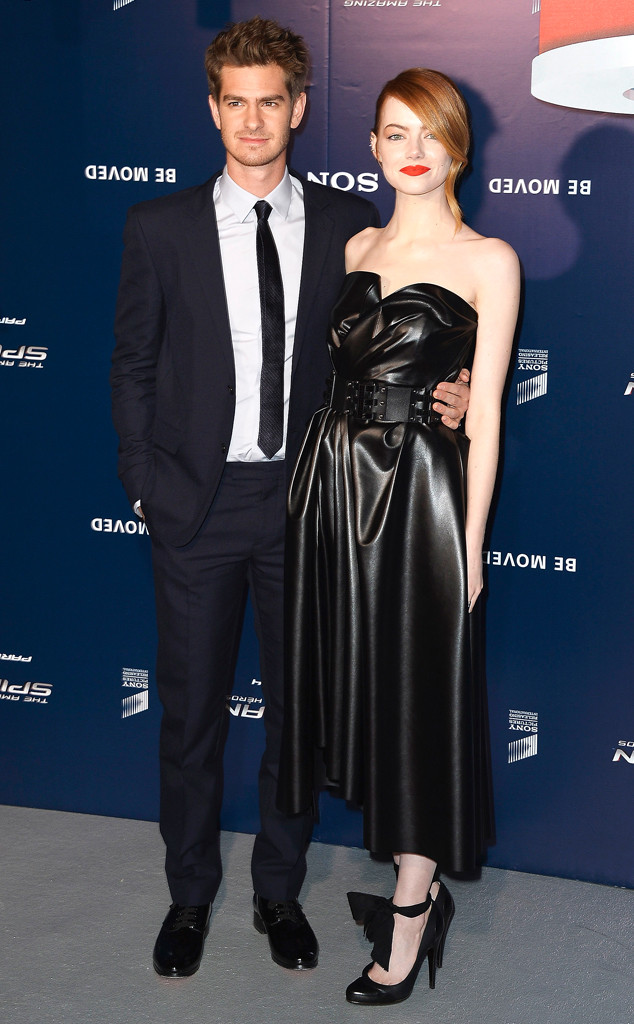 Pascal Le Segretain/WireImage
Emma Stone isn't afraid to call her man out when he steps out of bounds!
The actress interrupted Andrew Garfield during a press day for their upcoming flick The Amazing Spider-Man 2 after he made a sexist comment regarding his costume.
An adorable kid in the audience asked Garfield, "How did Spider-Man get his costume?"
The Brit actor responded, "He made it. He made it with his bare hands. He sewed it. He took some sewing classes and some needlepoint classes. It's kind of a feminine thing to do. He made a very masculine costume out of a very feminine…"
Stone interjected, "It's feminine how?"
The audience, including Jamie Foxx who was sitting up on the panel with the real-life couple, all audibly reacted to the comment.
"It's amazing how you took that as an insult," Garfield explained.