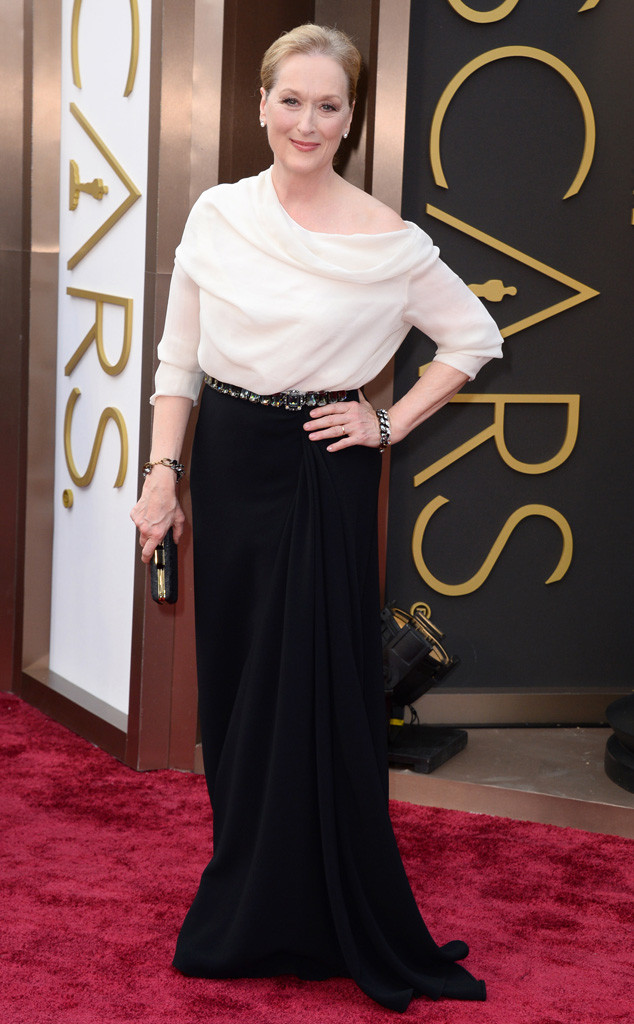 Jordan Strauss/Invision/AP
Meryl Streep is returning to college!
The 64-year-old Oscar winner recently visited Indiana University, where she accepted an honorary doctoral degree from the Bloomington school. During her acceptance speech, Streep revealed she wasn't so confident about her looks at the time she started acting.
"I was always in plays, but I thought it was vain to be an actress," Streep admitted. "Plus, I thought I was too ugly to be an actress. Glasses weren't fabulous then."
Streep went on, "Many of my friends woke up at 3 years of age and said, 'I have to be on stage.' I never had that. I've always been an omnivore, interested in way too many things, but I found the one profession that fed all my appetites."