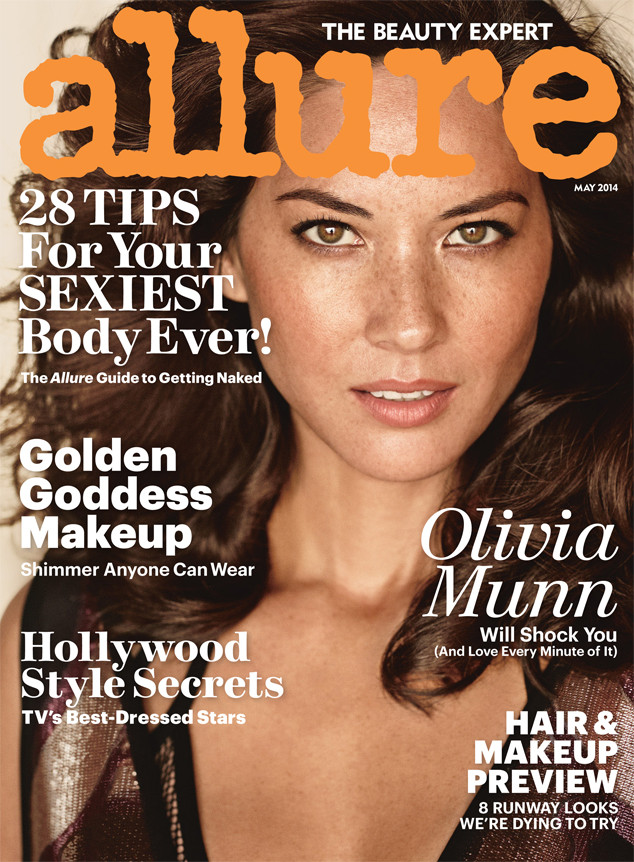 Carter Smith for Allure
Olivia Munn graces the cover of Allure's May 2014 issue, looking bronzed and fresh-faced in minimal makeup. On the inside spread, the 33-year-old beauty gives off a sultry vibe in a black bra, sheer black pants and heels.
And even though Olivia looks near-flawless in this photo shoot, what we love most about the actress is how down-to-earth she comes off in her interview with the mag.
For one, she's not above admitting that she likes to keep some things private—even from her boyfriend. "I would never let my man see me shave. I just don't think that you ever look like you're in a nice position," she told Allure.