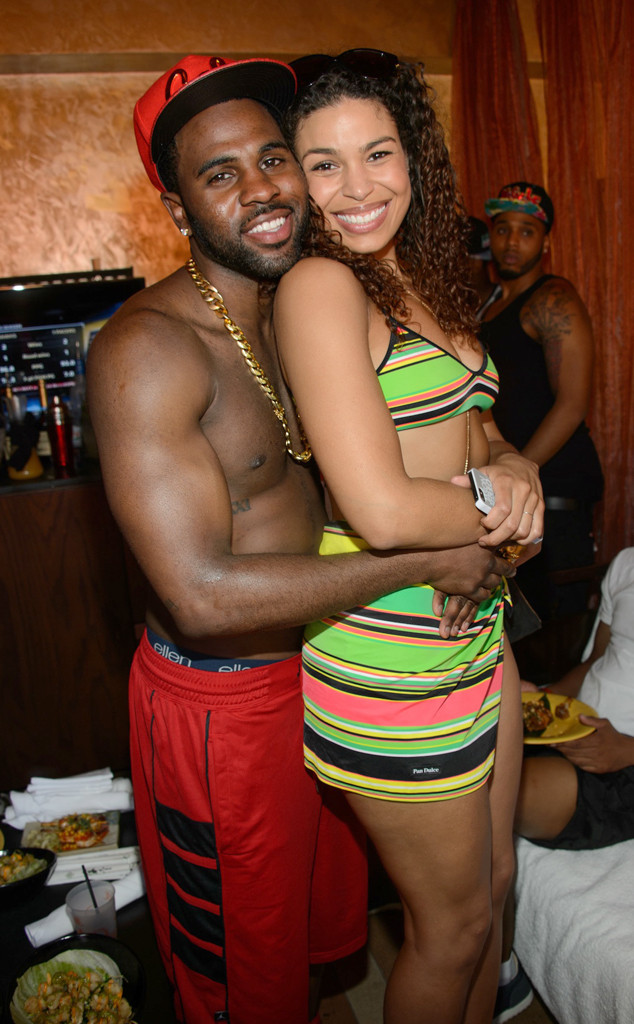 Al Powers, Powers Imagery
Cute couple alert!
Hollywood hotties Jason Derulo and Jordin Sparks flaunted their summer-ready bodies during their trip to Las Vegas this weekend. The R&B singer hosted the grand opening party for TAO Beach, where he flexed his buff biceps while holding on to his gorgeous gal who stunned in a striped bikini.
The playful pair took over a VIP cabana with a group of friends, and Sparks was spotted giving Derulo a loving pep talk and kisses on the cheek before he hopped on stage to perform. Taking over the mike, the "Talk Dirty" crooner told the packed crowd that they were "kicking off summertime right" at TAO Beach.