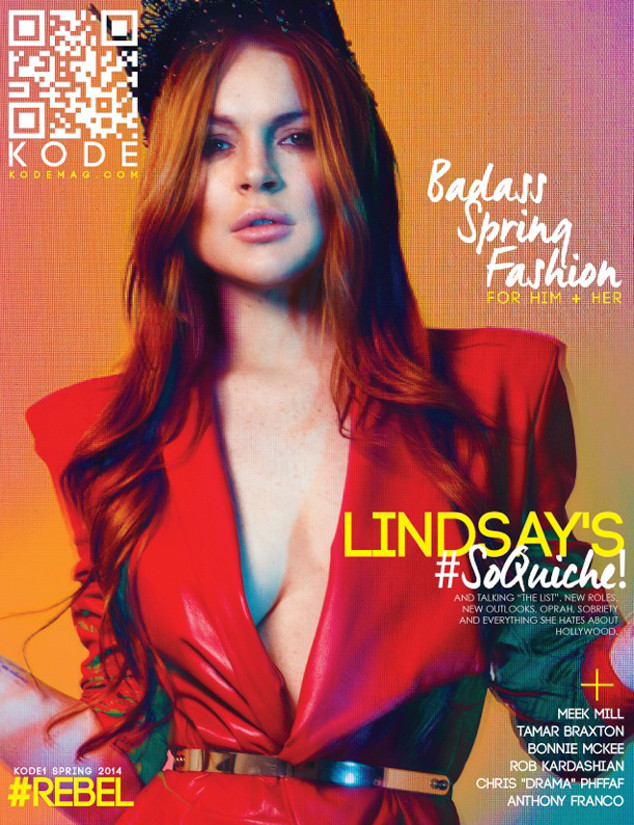 KODE Magazine
Has Lindsay Lohan been exposed—or entirely misrepresented?
A rep for the star, whose OWN docuseries concluded last night with the bombshell revelation that she recently suffered a miscarriage, tells E! News that a Lohan cover story published by Kode magazine really went off the rails in the truth department when the writer made a note about the star taking a sip from a vodka on the rocks during their interview.
"Lindsay never spoke to any journalist at Kode. The interview was completed via email," Lohan's rep exclusively told E! News Monday. "We have no comprehension on why a journalist would fabricate this content and distribute it in such an irresponsible way."
But the crew at Kode begs to differ.