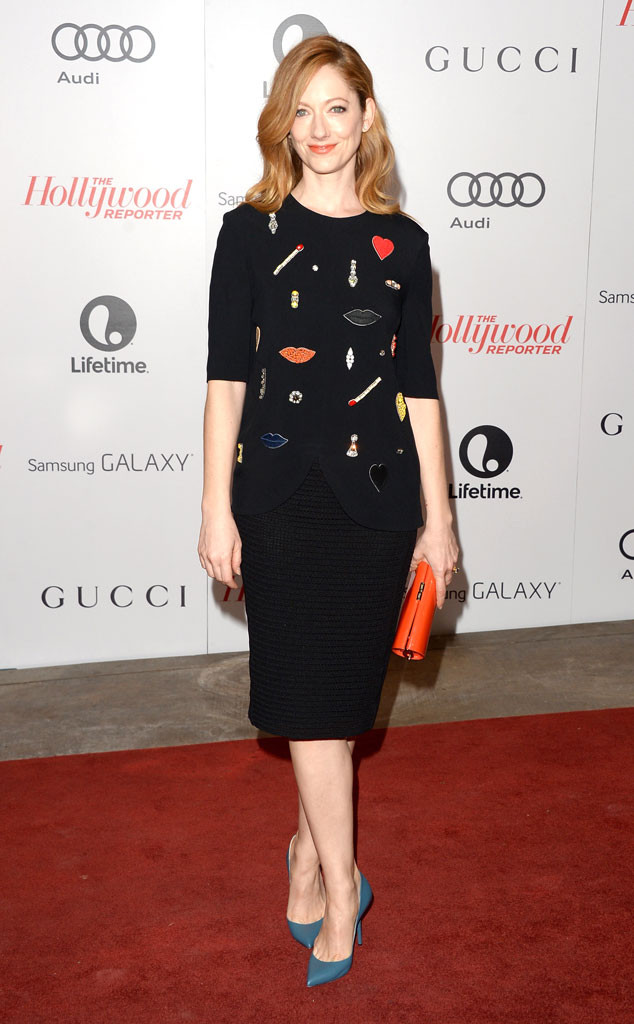 Jason Merritt/Getty Images
Talk about untraditional!
Judy Greer stopped by Conan O'Brien on Thursday where she opened up about her 2011 wedding to TV producer Dean Johnson and revealed that the duo's nuptials incorporated a Planet of the Apes theme.
And while the theme is a far cry from any typical wedding affair, the Arrested Development star insisted it wasn't too over the top.
"During the cocktail hour, we had the TV screens in the bar [with] the movies playing," she told O'Brien. "We had Rise [of the Planet of the Apes] playing on one screen and then the original, obviously, Planet of the Apes playing on the bigger screen."