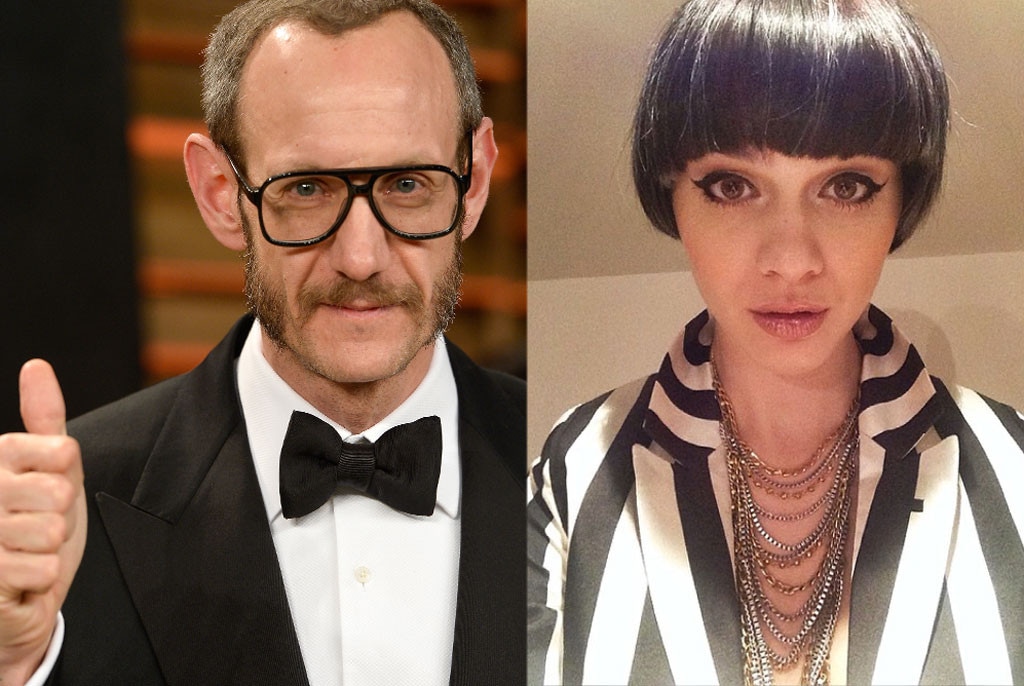 Getty Images, Instagram
Terry Richardson is denying that he ever reached out or propositioned British model Emma Appleton in exchange for a Vogue photo shoot.
Appleton posted a screengrab of a private message yesterday on her Instagram that read, "If I can f--k you I will book you in ny for a shoot for vogue."
The name of the sender was the same as the photographer's, however, he claims that an imposter was the one who contacted the blonde.
Richardson's rep tells E! News, "Terry Richardson did not reach out to this woman. It was sent from a Facebook page that is fake. Terry has no knowledge of who sent this.
The spokesperson added, "Mr. Richardson has retained online forensic expert Theo Yedinsky to determine the actual origin of the fake posting."
Appleton has since taken down the Instagram picture and posted the following message to her fans, "Let me clear something up—I don't want this attention, I have no desire to become known in the slightest. If the account is fake then it needs to be removed, if it's real then he's a hideous human."
She added, "I regret posting it because of what it's caused but at the same time (if it's real) then it shouldn't be covered up, there are too many young, vulnerable girls that this industry can exploit. Thank you for all the kind messages and that's the end of it."
Hildy Kuryk, the Director of Communications for Vogue, has come forward to reveal that the fashion bible has no shoots with Richardson lined up in the coming months.
""The last assignment Terry Richardson had for US Vogue appeared in the July 2010 issue and we have no plans to work with him in the future," she said in a statement to us.
Accusations of inappropriate behavior have followed Richardson for years, including the most recent claim in March from an anonymous poster on Reddit.