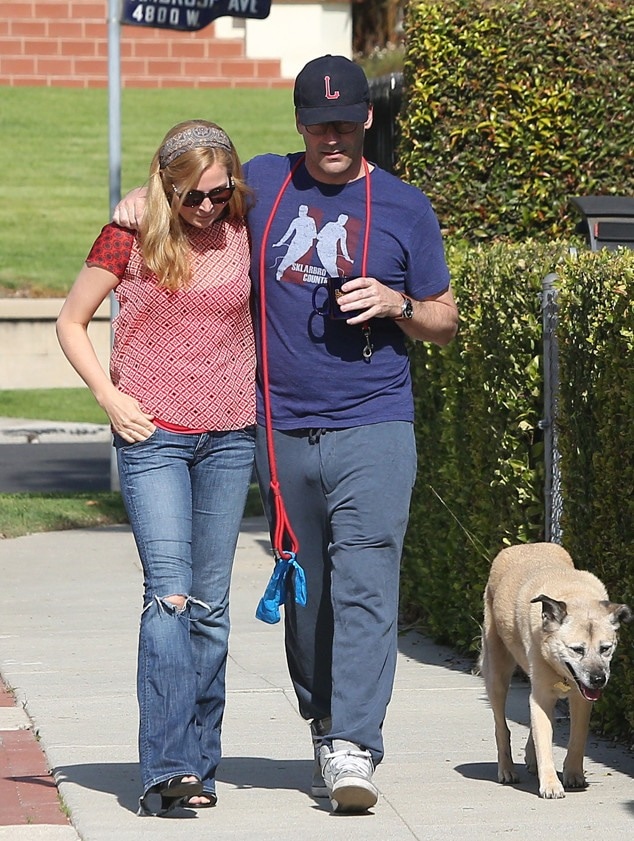 LRR/FAMEFLYNET PICTURES
No doubt, Jon Hamm has a headline-making penis, thanks to his apparent disdain for underwear—a fact of which he is well aware.
But that doesn't mean he's pleased about the buzz surrounding his manhood.
"Would you want people walking up to you and pointing at your d--k? I can't believe I'm still talking about this. But I've worn underwear every day of my life and the fact that I'm painted as this exhibitionist is a little annoying," the Mad Men stud tells Men's Fitness. "It's become a meme, I guess. Being someone who people want to photograph, you have to open yourself up to the positive and negative. It is what it is. If I get mad at it I'll look like a douchebag. But it's silly."
This isn't the first time the actor has opened up about the Internet's fascination with his "privates", sounding off to Rolling Stone in March 2013. 
"They're called 'privates' for a reason," Hamm told the publication. "I'm wearing pants, for f--k's sake. Lay off."
He also added that the constant crotch talk is indeed a downside to fame.
"I mean, it's not like I'm a f--king lead miner. There are harder jobs in the world," he said. "But when people feel the freedom to create Tumblr accounts about my c--k, I feel like that wasn't part of the deal."
Action Press/ZUMAPRESS.com; AP Photo/Evan Agostini
While Hamm is clearly over the penis chatter, the actor had no problem blasting young Hollywood, specifically Justin Bieber, for their eyebrow-raising antics.
"Look at Bieber or whoever," the 43-year-old stud said. "You're like, 'What the f--k, man? What are you doing? Why?' There's no one telling those people no, and it's a shame."
Hamm adds that young stars need "a mom or a dad or a really good friend who can say, 'Hey, s--thead!'" in addition to learning basic life skills.
"You see people in the world and you're like, 'Do you know how a washing machine works? Do you know how to wash a dish?' Life skills are something we're missing…just s--t you needed to learn in life."