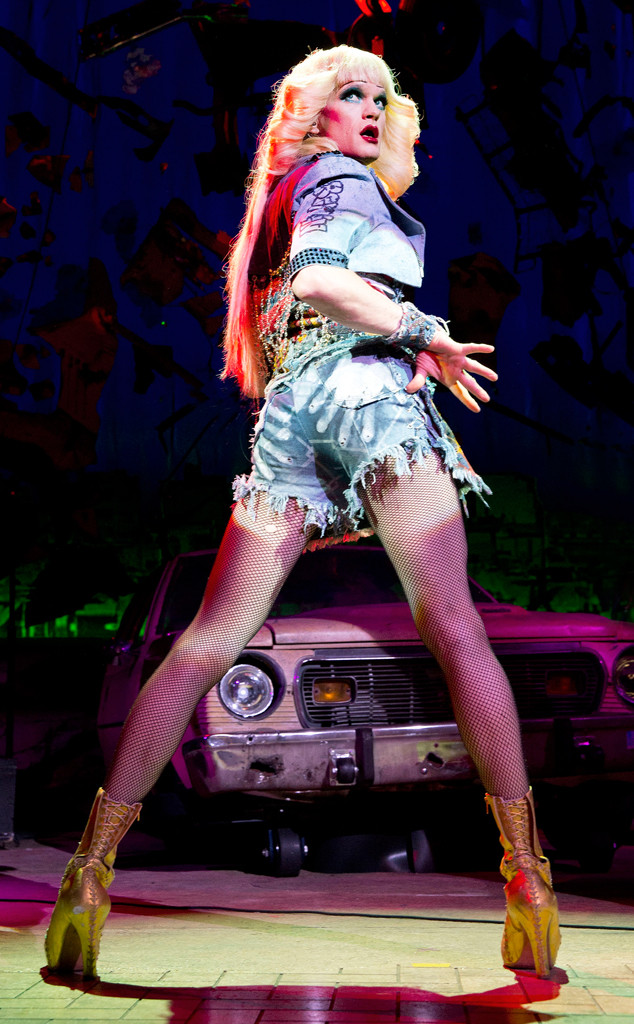 Joan Marcus
Neil Patrick Harris' recent Broadway performance of Hedwig and the Angry Inch is causing a bit of a stir.
According to Page Six, after a female admirer yelled out "I love you Neil!," during the show Saturday, Harris shot back, "I'm doing something up here, motherf—cker!"
The former How I Met Your Mother star isn't denying that this happened, but he is saying the supposed curse out was taken out of context, tweeting "It seems my Hedwig improvs are making news, but one should have the full story/context."
He pointed fans to a Gossip Cop story which said he didn't curse out a fan during his performance, his character did, adding that the "musical—about a transgender German rocker—is highly improvisational, embracing audience interaction."