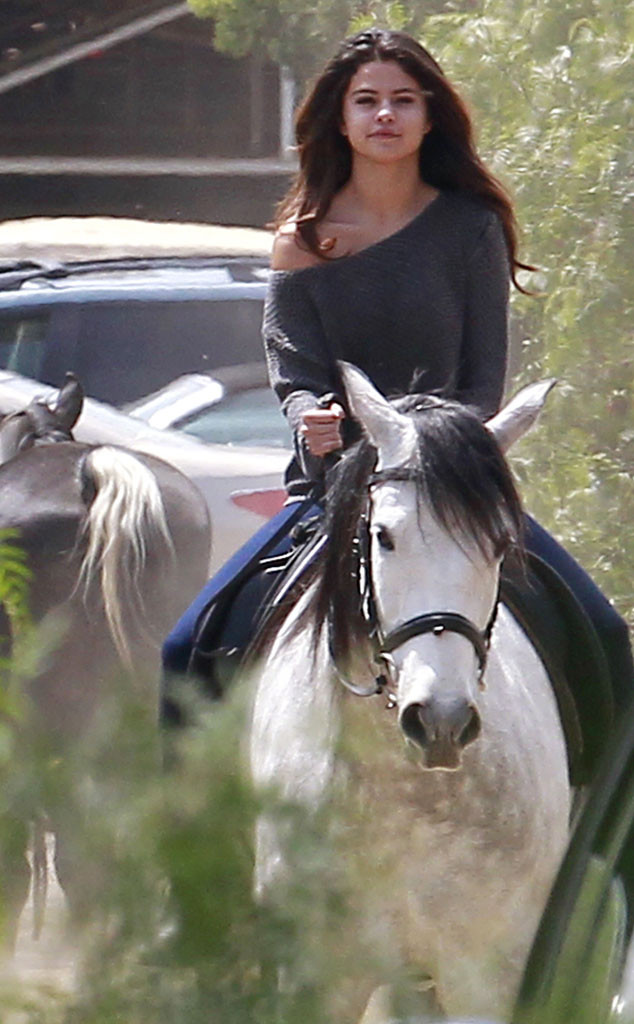 PacificCoastNews
Selena Gomez: actress, singer, model...equestrian?
The brunette babe opted to go around the hustle and bustle of Los Angeles by choosing a different form of transportation that is not commonly used in a high-traffic city—horses. OK, OK, she wasn't exactly using it as a form of transportation, but she did get on a horse in LA, and you don't see that often.
Gomez was photographed enjoying a horseback ride with one of her female pals earlier today, looking gorgeous as always as she strut a makeup-free face and wore a casual off-the-shoulder gray top, denim jeans and boots. The singer flashed shutterbugs a little smirk while holding on to the white beauty.