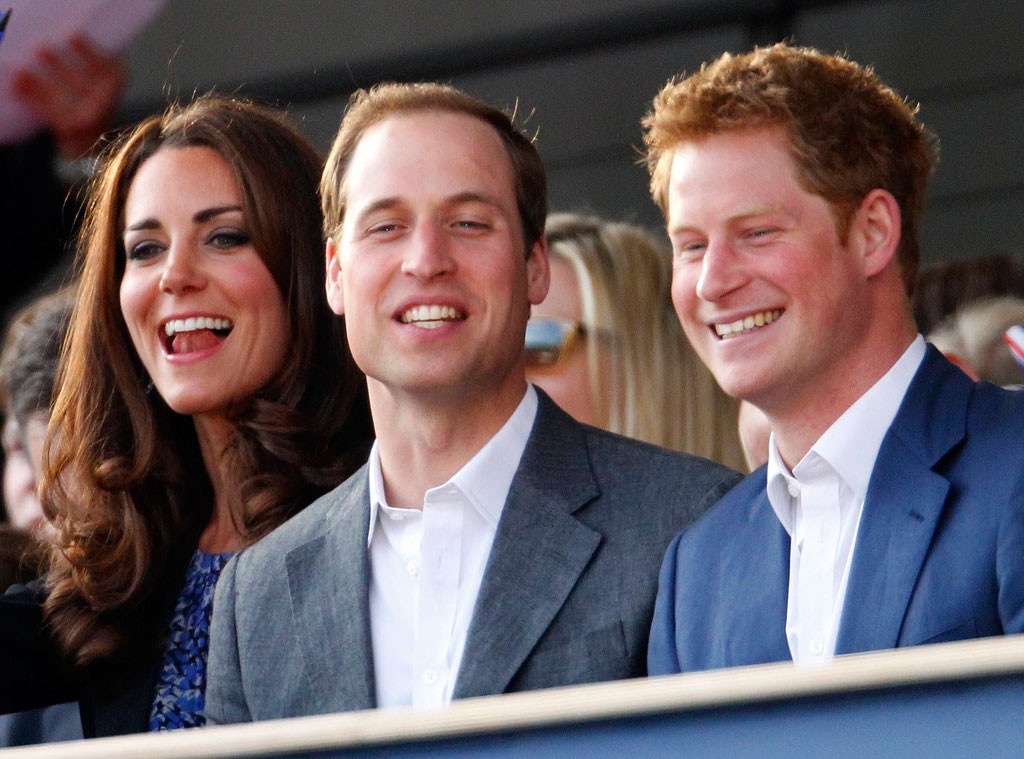 Express Newspapers via AP Images
While Prince William may lead the charmed life of a royal, it can't be easy having a wife with perfect hair and a brother who is a pro at cracking jokes. 
The Duke of Cambridge has endured years of humiliation as a result of his receding hair line and most recently became the butt of a joke thanks to wife Kate Middleton, who couldn't help but poke fun at her husband's bald spot during the twosome's tour Down Under.
While watching a shearing demonstration, Lyn Crejan, a farmer from Glenn Innes in New South Wales, showed the couple a tuft of alpaca wool that just so happened to be a similar shade to William's hair. "The prince was interested in the alpaca, and as I showed it to them, the princess said he should put it on his head," Crejan told reporters. "She said, 'You need it more than me,' and pointed to his head and he laughed."
Of course, this isn't the first time that William's receding hair line has become the topic of conversation. Here is every time the royal family has joked about the duke's lack of hair.
Chris Jackson/Getty Images
The Royal Portrait: Speaking during his trip to Barbados, the redheaded royal opened up about an official painting which he claimed William was falsely portrayed with a bit more hair. "I don't know, I'm a little bit more ginger in there than I am in real life, I think," he said. "And [William] got given more hair. Apart from that, it is what it is. But no, it's nice, it could've been worse," he quipped.
Wedding Zinger: While we never got to hear Prince Harry's best man speech at the royal wedding, the 29-year-old did provide a preview when he spoke with BBC. "But it's me and a couple of his friends, and between the three of us, we'll make sure that we dig him in the ribs a few times and embarrass him," he said. "And make him lose some hair." Oh snap!
Dad Gets in on the Joke: Even William's father, Prince Charles, couldn't help but poke fun at his son's bald spot during the royal wedding in his reception speech, saying that there was nothing his son could do because the condition is hereditary. "Kate was laughing away when he said it. So was William," a friend of the Middleton's told the U.K.'s Mirror.
Brotherly Banter: The two enjoyed their fair share of jests while living and working together during flight training at RAF Shawbury. "I think he definitely is brainer than I am, but we established that at school—along with his baldness," Harry said before William shot back: "That's pretty rich coming from a ginger."
Prince William Pokes Fun at Himself: Even the Duke of Cambridge can't resist the quip! When the proud parents first revealed Prince George to the world, the 31-year-old royal joked that the seemingly bald infant has "got way more hair than me, thank God!"