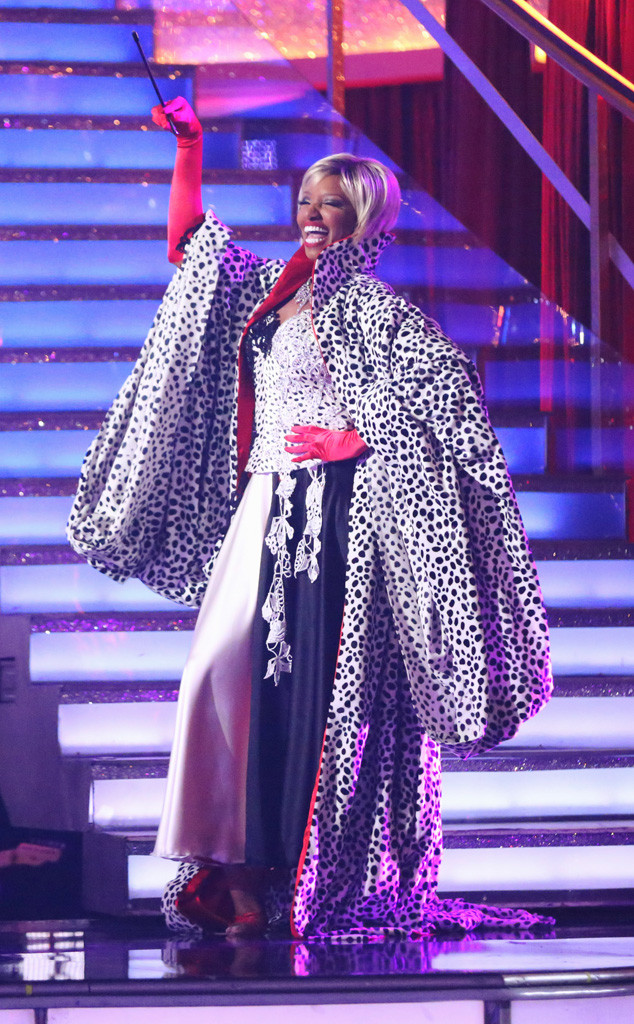 Adam Taylor/ABC
Editor's Note: Real Housewives of Atlanta star NeNe Leakes is hitting the dance floor for season 18 of Dancing With the Stars and she's blogging about her experience exclusively for E! Online.
Oooh, hunni here we go! This week we're doing a salsa. It's Party Anthem, so we're doing Nelly's "It's Getting Hot in Here," and you better believe it, we love Nelly. I think that was one of the hottest party anthems of all time and it still sounds good. If you play it in a club, everybody still gets up and bounces to it.
Oh and we are shaking it, hunni! I'm sweating, I'm telling you. I've almost got an afro, my hair has curled completely up! Well we definitely want to portray the party scene, and we also want to touch on the technical of salsa, so there will be a lot of sexy moves and we definitely want to get up and make the crowd feel it, so that's the plan.