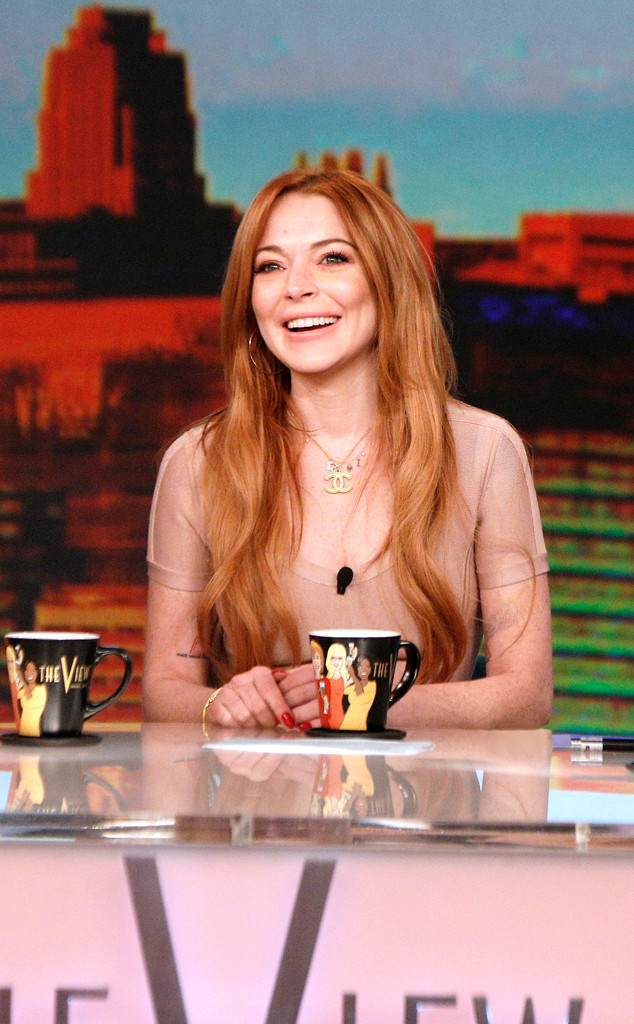 ABC/Heidi Gutman
Lindsay Lohan is an open book.
The 27-year-old Inconceivable actress guest co-hosted The View Friday, where she spoke candidly about her OWN docu-series, her romantic status and her career aspirations. Lohan proudly announced that her sobriety is going "great" and said she has no regrets about letting cameras follow her after she left rehab last year. "I think it's important to be open and share that with people," she explained. "Especially with me, because people have so many misconceptions about knowing a person directly."
Asked what the biggest misconception about her is, the tabloid target laughed and replied, "I don't even know where to start." All kidding aside, the 2 Broke Girls guest star said she wants to be taken seriously in Hollywood—and she hopes people will give her the chance to do so. "I became an actress because that's what I love to do, and I think a lot of people forgot that that's what I'm actually in this industry for," Lohan told the co-hosts. "So I think throughout the show, it's a bit of a journey of me getting back into work mode and fighting to get the roles that I want to get, which I'm willing to do."