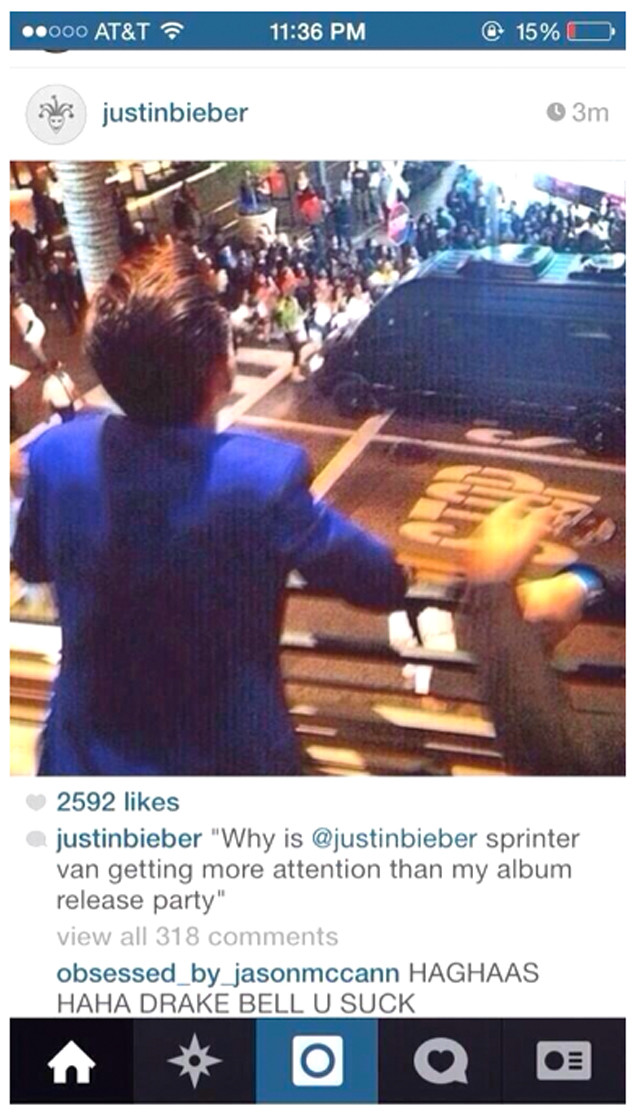 Twitter/Instagram
Justin Bieber just added some fuel to the fire by crashing Drake Bell's album release party last night at Mixology at the Grove in Los Angeles.
The two didn't come face-to-face during the whole ordeal, but definitely got close enough to notice each other.
The Biebs chauffeured van drove by the front entrance of the venue where Drake's party was taking place—causing fans to rush to the car in hopes of seeing the pop star.
At one point, the "Beauty and a Beat" singer rolled down the windows of his ride and shook hands with the crowd of screaming Beliebers.
Way to steal the spotlight, Biebs!