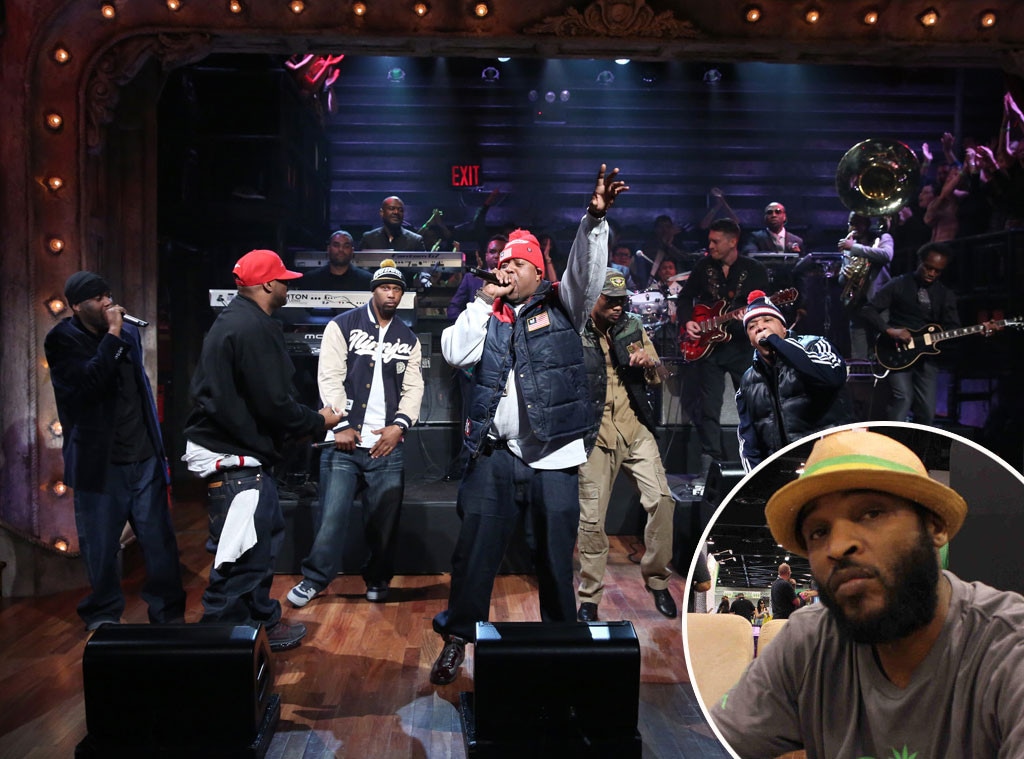 Lloyd Bishop/NBC, YouTube
Heathcliff Berru wants to set the record straight.
The Wu-Tang Clan representative released a statement to E! News discussing the recent actions made by rapper Andre Johnson, beginning by clarifying a comment made earlier today that claimed Johnson (aka Christ Bearer, who was working with a group called Northstar) wasn't affiliated with Wu-Tang.
"I certainly didn't make that statement in the other article. I didn't know who Northstar was before this incident. They were a little before my time working with this group and its outer circle. I am familiar with Christ Bearer's name," Berru told us.
He continued, "Northstar were signed to Wu-Tang productions 10 years ago and were part of the West Coast Killa Bees—young guys that RZA tried to help to give an opportunity to take off the streets and make something of themselves. They had lyrical talent and freestyle and RZA strived to give them a shot. RZA has been doing this his whole career. He worked with them as he does with countless other artists. Artists and producers collaborate all the time."
"What Christ Bearer did was unfathomable. I feel for his family at this time."
Johnson cut off his penis early Wednesday morning and jumped off the second story of a North Hollywood building, police confirmed to various media outlets. The 40-year-old was found lying on the sidewalk with critical injuries and was rushed to Cedars-Sinai Medical Center.
He is still currently being treated at the hospital.
An article that read "Parental Advisory: Don't Believe the HYPE. This Mother F--ker Ain't Got S--t to do with The WUTANG Brand" was posted on the group's social media pages but later deleted.
An image showing Johnson in the middle of a crossed out circle with the words, "Not affiliated with the Wu-Tang Brand" was included in the same post.
—Reporting by Marcus Mulick