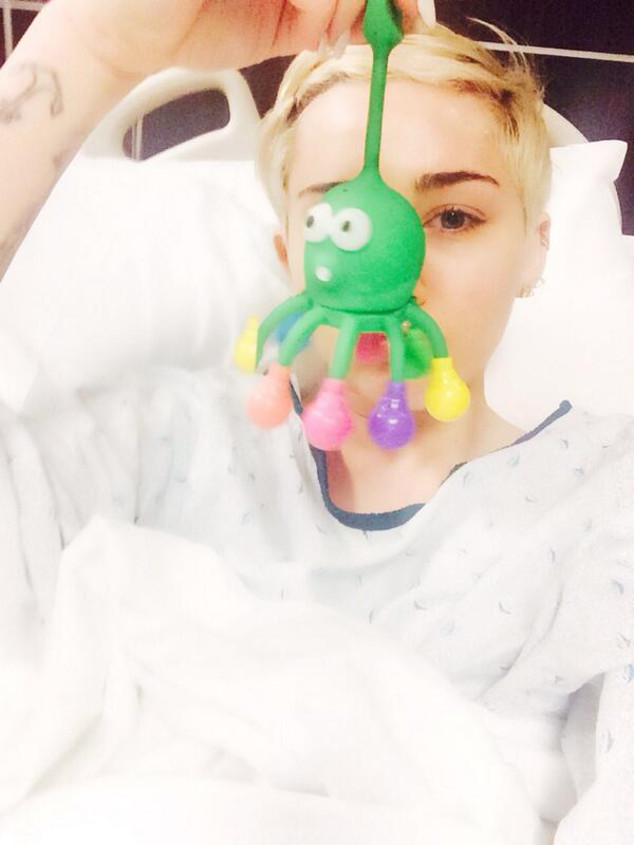 Twitter
Looks like Miley Cyrus isn't feeling much better.
E! News has learned that the pop star is still in a Kansas City hospital, where she will remain under a doctor's care until stabilized after suffering an "absolutely horrible reaction" to medication which forced the singer to cancel multiple shows on her Bangerz tour.
The 21-year-old singer also took to Twitter to clear up all the lingering rumors surrounding her hospital stay, slamming the various false reports.
"So many ignorant stories out there no one is reading the official statement and these dumb asses are scaring my fans. Please read official," she wrote before tweeting, "shut the f--k up & let me heal. stop scaring my family, friends, & fans. OFFICIAL STATEMENT."