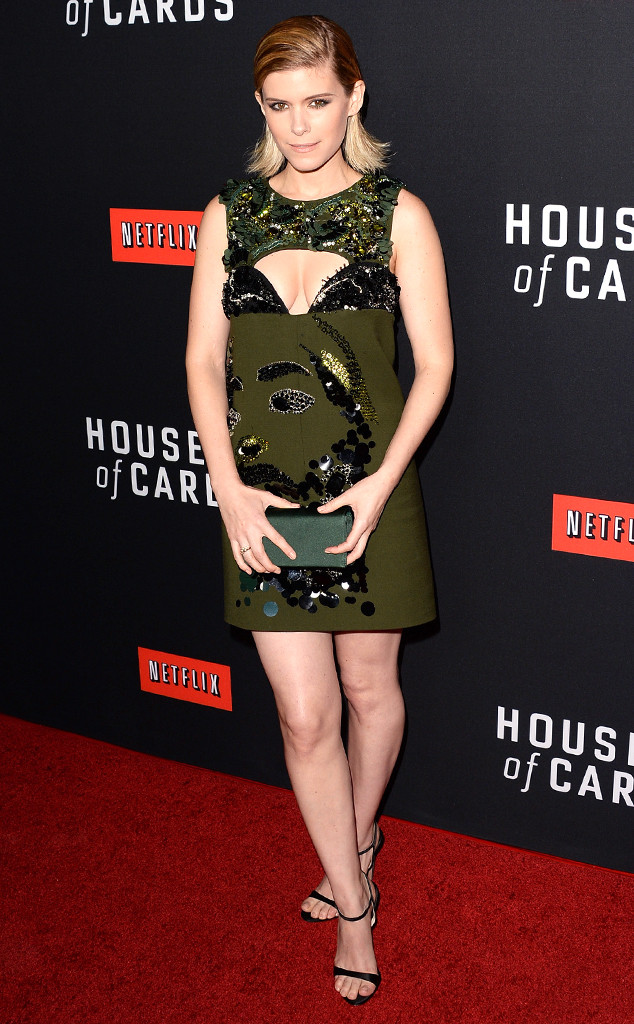 Jason Merritt/Getty Images
Kevin Spacey can keep his cool even in the most titillating of situations—just ask Kate Mara!
The 31-year-old actress tells Playboy when it came time to film her House of Cards sex scene with her 54-year-old co-star, she "tried to get him to laugh by wearing pasties with his face on them."
"Of course, because Kevin wants to win whatever the game is and because he always wins, he did not laugh," she says. "He waited until the director said, 'Cut' and then he laughed."