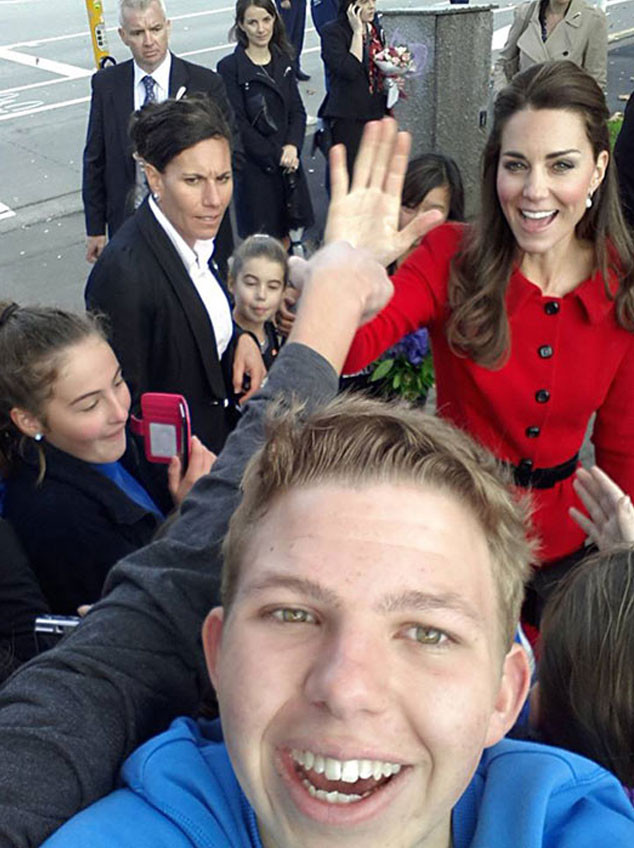 As the royals make their way around Down Under, several fans are getting the, well, royal treatment.
That's because Kate Middleton and Prince William have been gracious enough to take time out to pose for selfies with fans, who are naturally showing up everywhere they go.
And from the smiles on their faces, the Duke and Duchess of Cambridge clearly don't seem to mind.
In the shot above, taken earlier this week while still in New Zealand, Kate happily serves up an infectious grin while a teenage boy snaps a pic. She even gives another youngster a high-five!