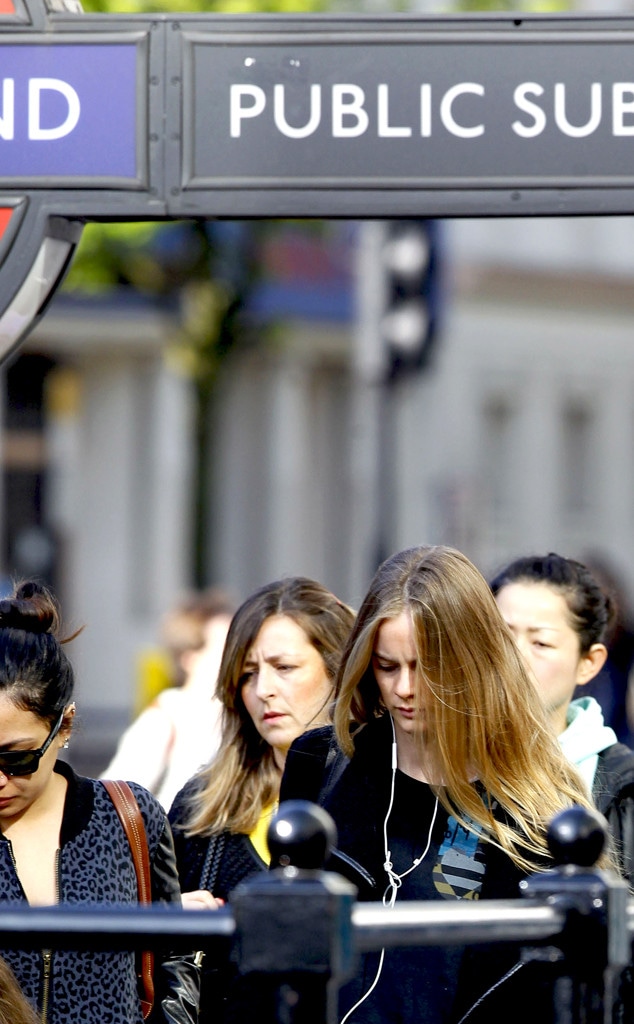 FameFlynetUK/FAMEFLYNET PICTURES
Cressida Bonas may be dating a royal, but that doesn't mean she's above riding the subway.
Sure enough, Prince Harry's girlfriend was spotted doing just that when she was snapped heading down to the London Underground on Wednesday.
Casually dressed, the 25-year-old blond beauty appeared to be listening to some tunes as she prepared to grab a ride.
Meeting up with her main man, perhaps?
Speaking of Harry, a source told E! News earlier this month that his relationship with Cressida is stronger than ever.
"Harry and Cress are just a great fit—she just fits into his life, with his friends. It's all been really easy," the source said. "They spend loads of time together, she has a load of stuff at his place and they're really relaxed and comfortable."
FameFlynetUK/FAMEFLYNET PICTURES
What's more, an insider told E! News in March that the pretty pair has "made a point of talking about marriage and what changes they're going to have to make to their life" if and when a proposal should happen.
That being said and all, however, it seems a few people close to Harry don't think Cressida is exactly Ms. Right.
"There is a growing feeling among a small section of them that Cressida isn't the perfect choice for him," a source told E! News earlier this week. "I don't think it's because there is anything wrong with the relationship or they don't like her, but there is concern that she is too much of a free spirit to be happy in the royal family long-term."
Hmm, guess time will tell.