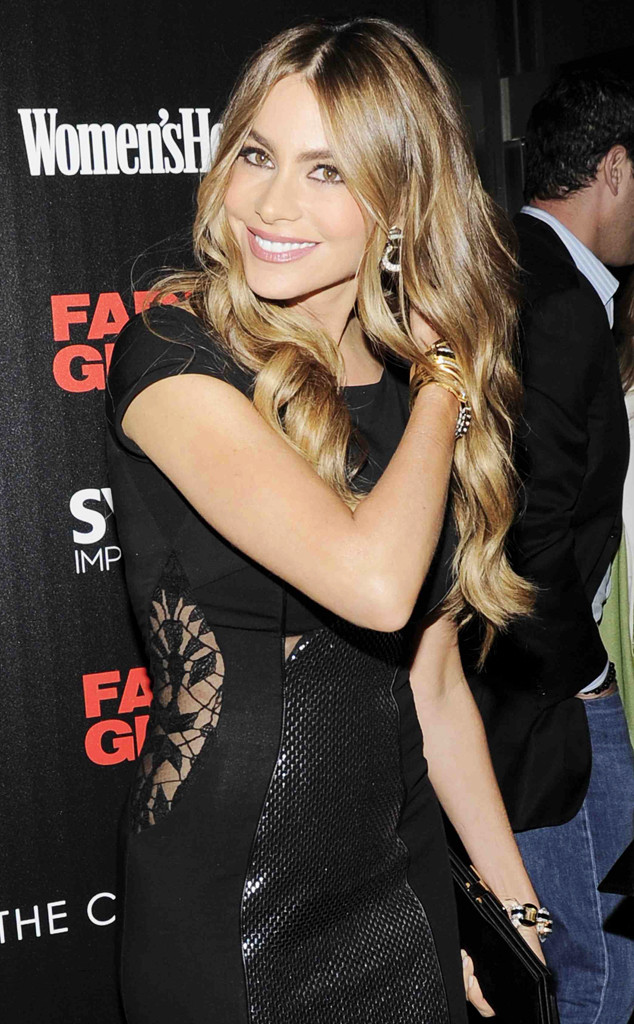 Courtesy Nicholas Hunt/PatrickMcMullan.co
What makes Sofia Vergara nervous? Well, threesomes is one thing.
The beautiful Colombian actress opened up about her big sex scene with co-stars Sharon Stone and John Tuturro in the upcoming film Fading Gigolo, and couldn't help but admit that it made her a little anxious (who could ever imagine why?!).
"At the beginning, I was a little nervous because...I've never done anything like this, not in real life or on camera," Vergara reportedly revealed. "So it was a little nerve-wracking."