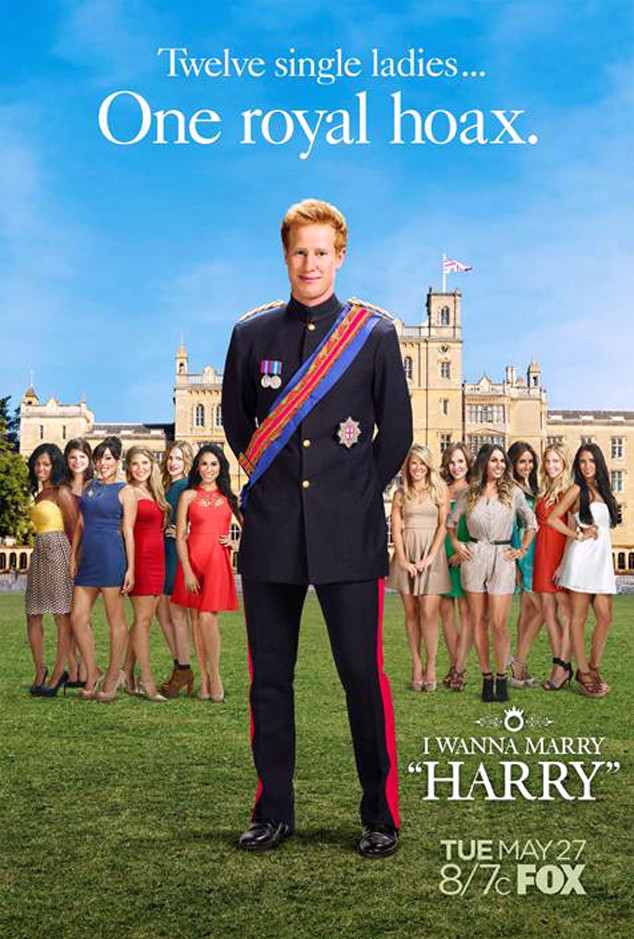 Fox
Watch out, Cressida Bonas!
Fact: I Wanna Marry Harry is going to be the summer TV season's most-talked about new show. How do we know this? Well, just listen to the premise: 12 women compete for Prince Harry's love. The catch? It's not Prince Harry! Matthew Hicks, a normal English bloke, is pretending to be Prince William's red-headed brother. Cruel? Maybe. Entertaining? Hell yes.
Fox released the first promo for the new reality dating competition during American Idol's Wednesday night show and after watching the 30-second teaser, we're RSVPing yes to this royal hot mess when it premieres on Tuesday, May 27.