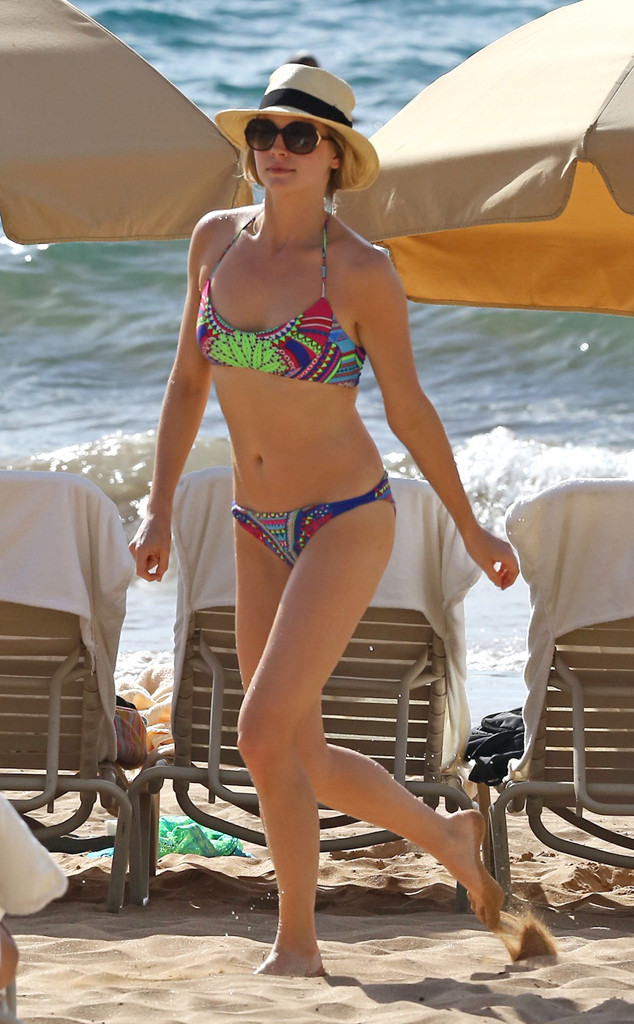 PacificCoastNews.com
Vampires burn in the sunlight, but Candice Accola just plays one on TV, so she's free to delightfully soak up the sun's rays.
And that's exactly what the Vampire Diaries star is doing on the beaches of Maui while vacationing in Hawaii.
Season five of the hit series recently wrapped, and the 26-year-old actress decided the best way to unwind was to travel to paradise with her fiancé, The Fray's Joe King, for a relaxing vacay.
Strutting and kicking up sand during her time off, the blond beauty accessorized her multicolored two-piece swimsuit with a straw fedora and stylish shades.