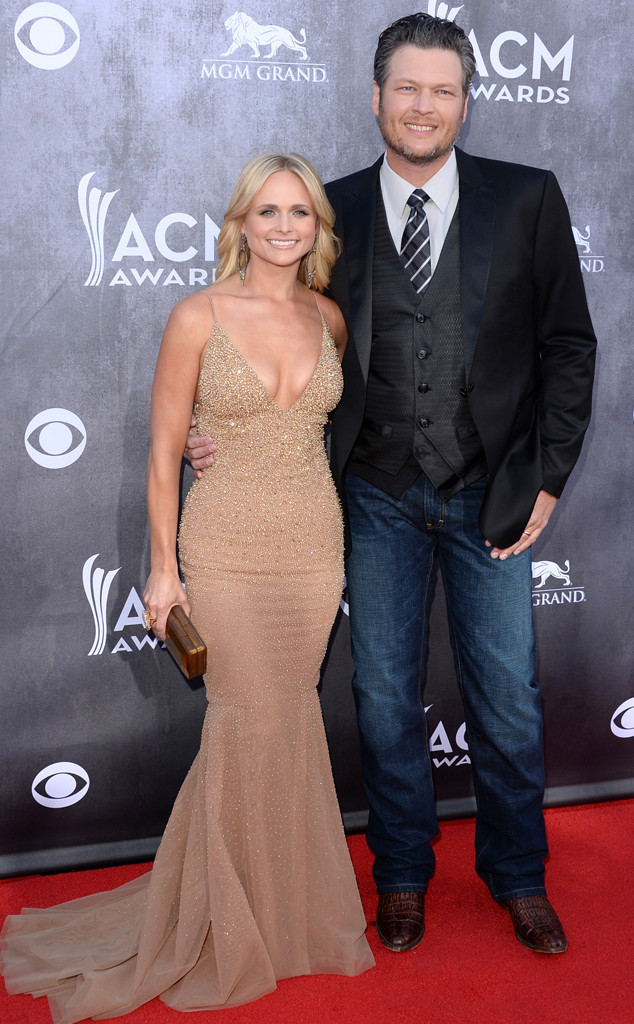 Jason Merritt/Getty Images
Blake Shelton and Miranda Lambert took to Twitter to address that latest round of rumors claiming that the two country stars are splitting up.
"Me and @mirandalambert are reading about our separation," the country crooner wrote on his social media page.
"S--t! I hope I get all the liquor in the divorce!!!"
Lambert then chimed in by tweeting, "AND the imaginary baby?!"
But the jokes didn't end there…
A fan asked the recently slimmed-down blonde, "Don't you guys separate every 6 months, and have a baby every 3 months?"
"Yes it's very exhausting!!" Lambert responded.
Shelton and his leading lady were recently seen attending the 2014 ACM Awards together in Las Vegas earlier this month.