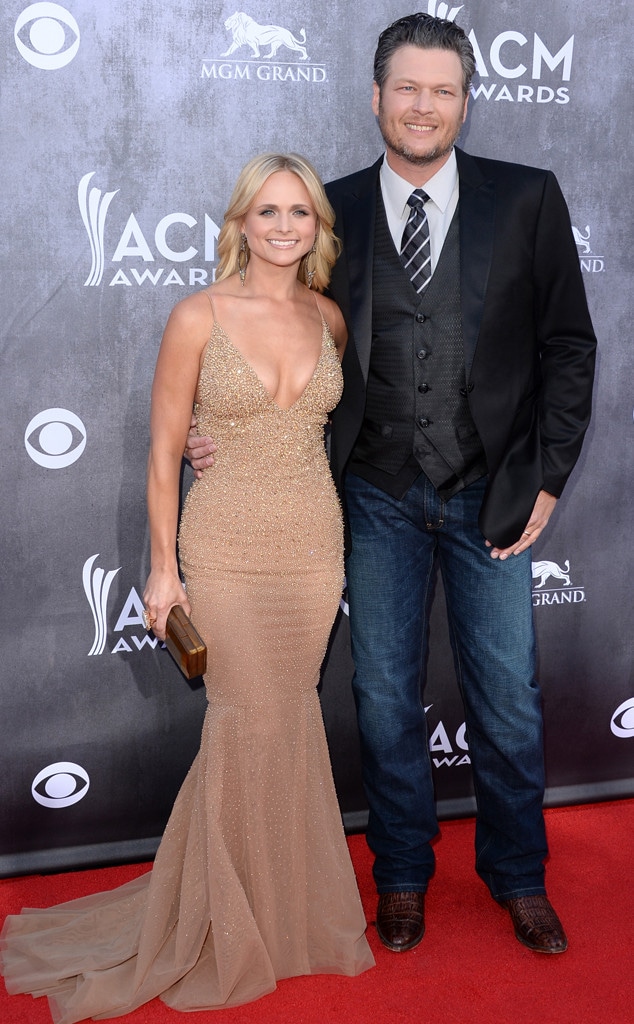 Jason Merritt/Getty Images
Blake Shelton and Miranda Lambert took to Twitter to address that latest round of rumors claiming that the two country stars are splitting up.
"Me and @mirandalambert are reading about our separation," the country crooner wrote on his social media page.
"S--t! I hope I get all the liquor in the divorce!!!"
Lambert then chimed in by tweeting, "AND the imaginary baby?!"
But the jokes didn't end there…
A fan asked the recently slimmed-down blonde, "Don't you guys separate every 6 months, and have a baby every 3 months?"
"Yes it's very exhausting!!" Lambert responded.
Shelton and his leading lady were recently seen attending the 2014 ACM Awards together in Las Vegas earlier this month.
Luke Bryan and Shelton reprised their roles as co-hosts for the awards show while Lambert wowed the crowd with her weight loss transformation.
The 30-year-old singer looked better than ever dressed in a nude, Swarovski crystal-adorned Randi Rahm gown.
The songstress recently opened up to E! News about how she's managed to get into tip-top shape in the recent months.
"I have been working a lot!" the "All Kinds of Kinds" musician said. "Working out and drinking juice and just running, running around."
She added, "You know what, I fluctuate all the time in my weight—it's really annoying—but I'm going to be 30 in like four days, so I'm like, 'I need to get ahead of this thing!' Because they say when you hit 30 it doesn't get easier. So I thought, 'Well, you know, if I get a little healthier before I turn 30, maybe I can get ahead of the game.'"