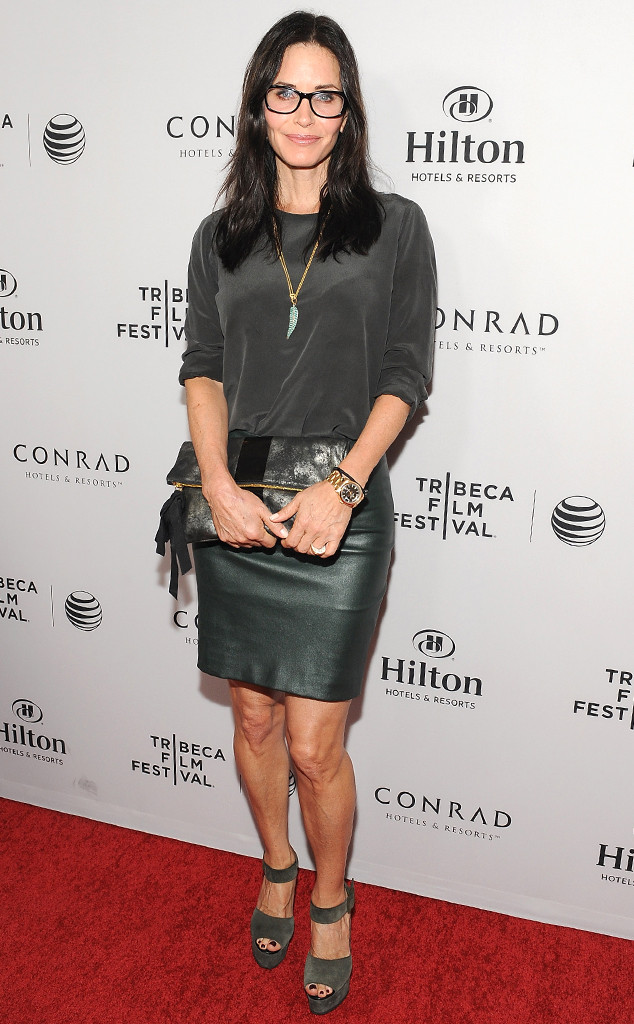 Angela Weiss/Getty Images for Tribeca Film Festival
Take one part Hollywood glamour, one part NYC culture, add a healthy sprinkling of late-night bashes, mixed with the first signs of warm spring weather and what have you got? The Tribeca Film Festival. This year's fest kicks off tonight and runs through Apr. 27. Here's what we're looking forward to most:
THE MOVIES:
She's great in front of the camera, but now Courteney Cox is now trying her hand behind the scenes, too. Her first directorial feature debut, Just Before I Go, will debut at TIFF and stars American Pie's Seann William Scott and Private Practice's Kate Walsh. Are you a fan of Chinese food? We are, too—which is why we're looking forward to The Search for General Tso, a documentary about the origins of the classic Asian dish. Also on the foodie front is the feature film Chef, the Jon Favreau-directed flick that stars the filmmaker and Sofia Vergara as a pair of exes who decide to open a food truck business. Other must-sees on our list include Miss Meadows starring Katie Holmes and Palo Alto starring James Franco, plus actor David Lascher's film Sister, and Intramural, featuring several cast members from Saturday Night Live.
THE STARS:
Some of the biggest names from music, TV, sports and film are set to pop up at the festival, either to promote the movies they're in, support friends or just see and be seen. Robert De Niro, the festival's co-founder, will of course be making the rounds, while other celebs expected on the multiple red carpets include Adam Brody and Leighton Meester (marking their first public appearance as husband and wife), Robin Williams, Kathy Baker, Bryan Cranston, Nikki Reed, Sigourney Weaver, Spike Lee, Marisa Tomei, Phil Jackson, Quincy Jones, Allen Iverson, Kevin Spacey and many, many more.