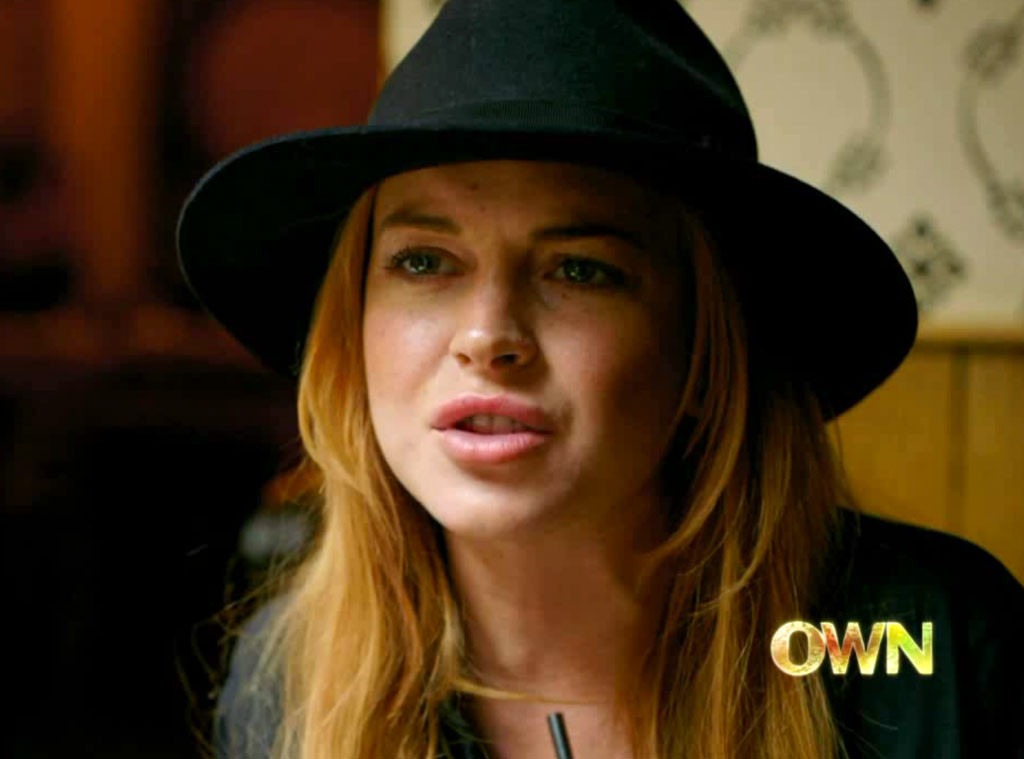 OWN
Lindsay looks to be done.
OWN's original documentary series, which follows Lindsay Lohan as she tries (and sadly, mostly fails) to turn her life around and stay sober, is airing the last of its eight-episode order this Sunday at 9 p.m.
Though reports are swirling that the reality show has been "canceled" by Oprah, a rep for the network tells E! News, "Rumors that it is being canceled are untrue." And a source close to Lindsay adds: "The intention was always to do eight episodes. The show is not being canceled."
 However, that doesn't mean there will be more.
 In July, OWN announced that the series would entail a sit-down interview with Oprah, and eight episodes of the documentary, so the network has indeed fulfilled its commitment.
 Insiders tell E! News there is currently no talk of a second season of Lindsay, and it's "highly unlikely" the network would pick up more episodes beyond the initial eight-episode run.
 Lindsay, which follows the actress as she moves from LA to NYC and chronicles her sixth attempt to get sober, hasn't quite lived up to ratings expectations—fewer than 700,000 viewers tuned in for the premiere.  However, it is the highest reated docuseries on OWN among women 18 – 34, so it is registering with a young female audience.
Lohan has struggled on her road to recovery, and even admitted to drinking post-rehab in a recent episode.
Earlier this week, Rosie O'Donnell slammed Lindsay as a "tragedy on every level," tweeting, "I hope one day she gets sober for real and watches these episodes - n sees what we all do."
Lohan recently opened up about her reality show while speaking with David Letterman and hinted that she didn't agree with the way she has been edited.
"It's edited very differently," the 27-year-old actress told the Late Show host. "Some things are taken out of context and that creates the drama and the spectacle. I don't have control of the editing, I am producer, but I don't have control of that aspect of it. But it's pretty raw. I mean, it's just me kind of sorting out life again and figuring things out. Taking new steps and living in like, sober-minded, it's a process."
While filming, Lohan is followed 24/7 by a TV crew, which she admitted has been "really interesting experience."
"I'm not used to that," Lohan explained. "Especially moving to New York, I don't get bothered at all, which is really lovely. It's nice to be kind of, in a normal space," she added.
Sounds like Lindsay might be ready to move on, too.
—Additional reporting by Baker Machado