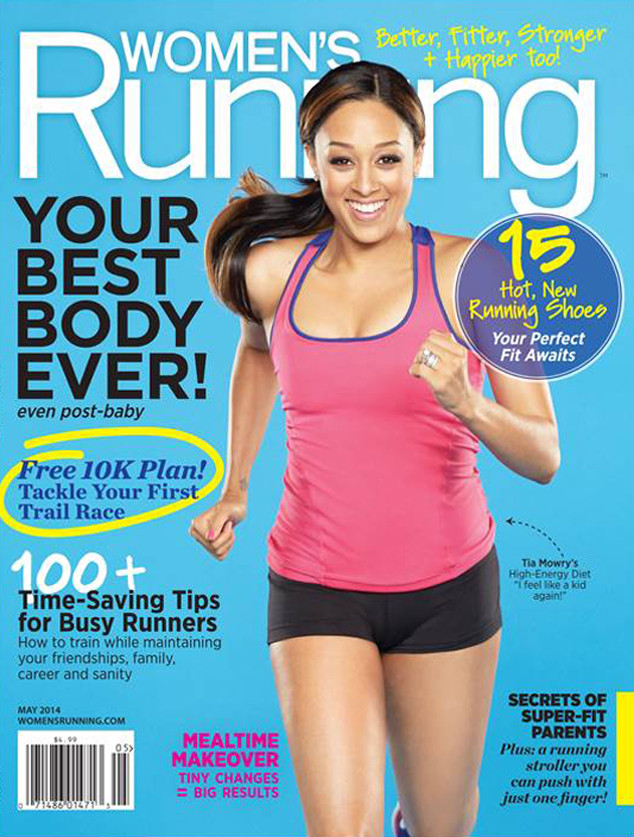 Women's Running
Tia Mowry graces the cover of Women's Running magazine this May, and the 35-year-old actress and mother is looking especially fit in a pink tank and black running shorts.
You may remember Tia from her '90s hit show (Sister, Sister, anyone?) but now she stars on her own show, Instant Mom, on Nick at Nite.
The actress opened up about how her diet and exercise routine changed dramatically after being diagnosed with endometriosis. Four years ago she found out she had this condition that can potentially cause infertility, and so her doctor recommended working with a nutritionist to overhaul her diet. "Sugar was like a drug I was addicted to," Tia admits to Women's Running.