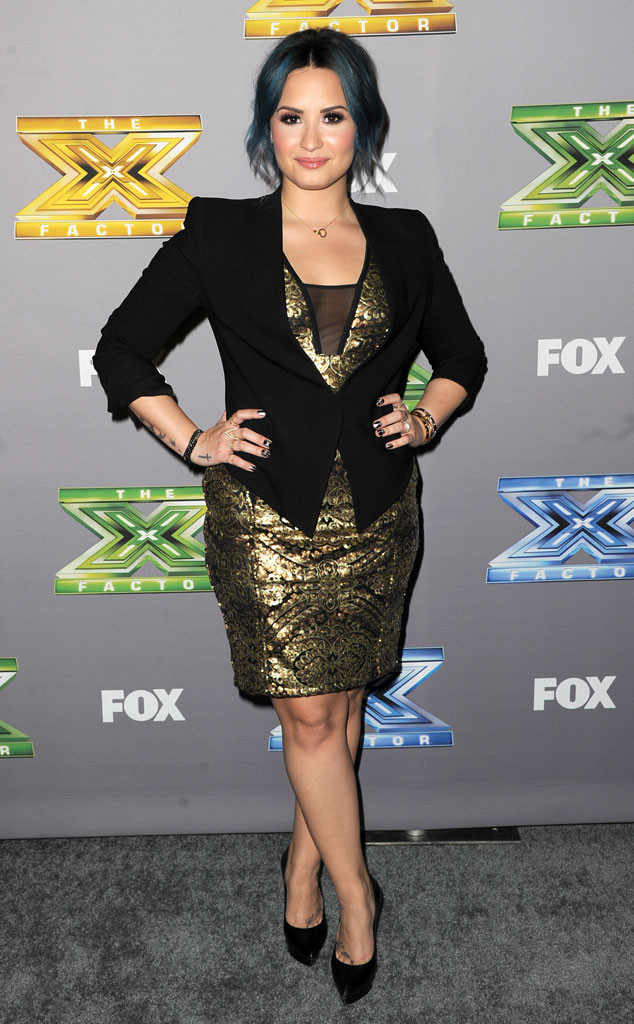 Kevin Winter/Getty Images
Once again, Demi Lovato is proving that she's wise beyond her years.
The "Skyscraper" singer took to Twitter on Tuesday night to shut down a tweeter who called the singer a "fatty," encouraging her followers to fight back at bullies with a little bit of love.
"Dear haters, you don't have to like me cause I love you. Everyone's equal, everyone has a soul and everyone deserves to be loved," the 21-year-old beauty tweeted, adding a heart emoji to her heartfelt post. "Dear Lovatics, for every hater tweet - don't respond with hate but love and positivity.. Try love instead of combat."