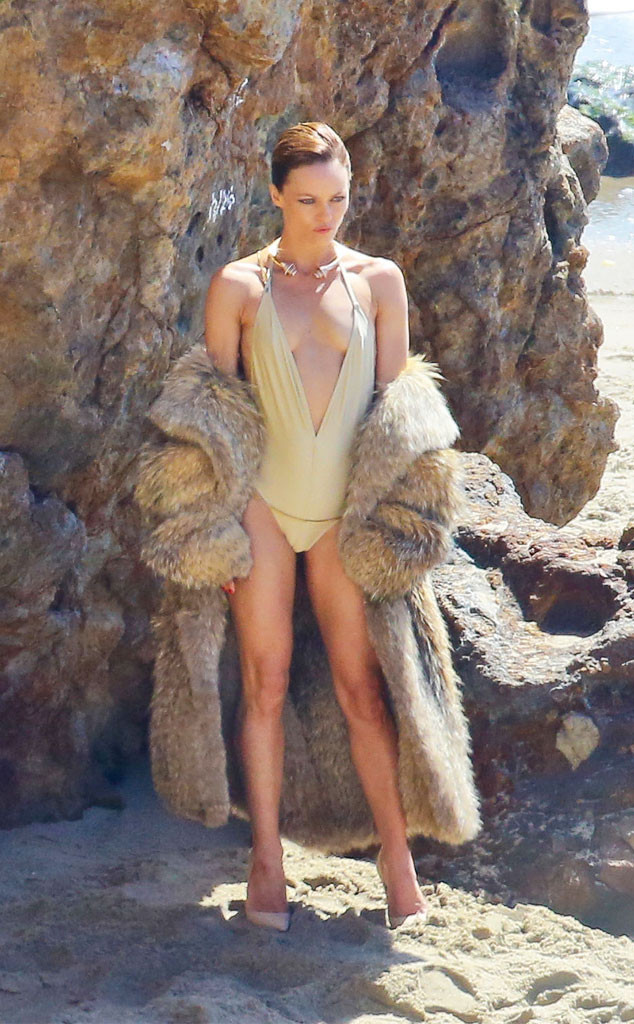 Juliano-FK-Maciel/X17online.com
It's your lucky day, because we're giving you not one, but two sexy bikini shots! You're welcome.
The first comes courtesy of Johnny Depp's ex-lady Vanessa Paradis , who channeled her inner seductress for a photo shoot in Malibu. The French model flaunted major cleavage while wearing a sexy gold monokini on the beach with a large fur coat hanging off her shoulders.
Paradis, who slicked her hair back, gave the camera her sultry look making the shot just as fierce as you could possibly expect.