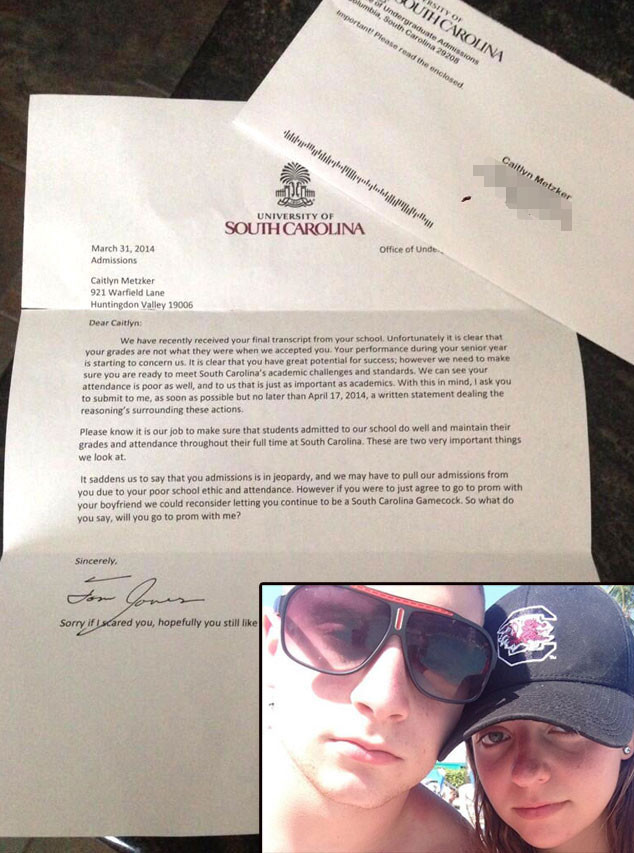 Twitter
Promposals (that's what the cool kids are calling prom invites these days) are a big deal.
Most aren't getting-your-college-acceptance-rescinded big, but this one kind of was: Caitlyn Metzker, a senior from Pennsylvania, received an impressively forged letter from the University of South Carolina on an official-looking letterhead.
"We have recently received your final transcript from your school," the letter began. "It is clear that your grades are not what they were when we accepted you. Your performance during your senior year is starting to concern us."
It was actually how her boyfriend, Dylan Kanter, was asking her to the big dance.