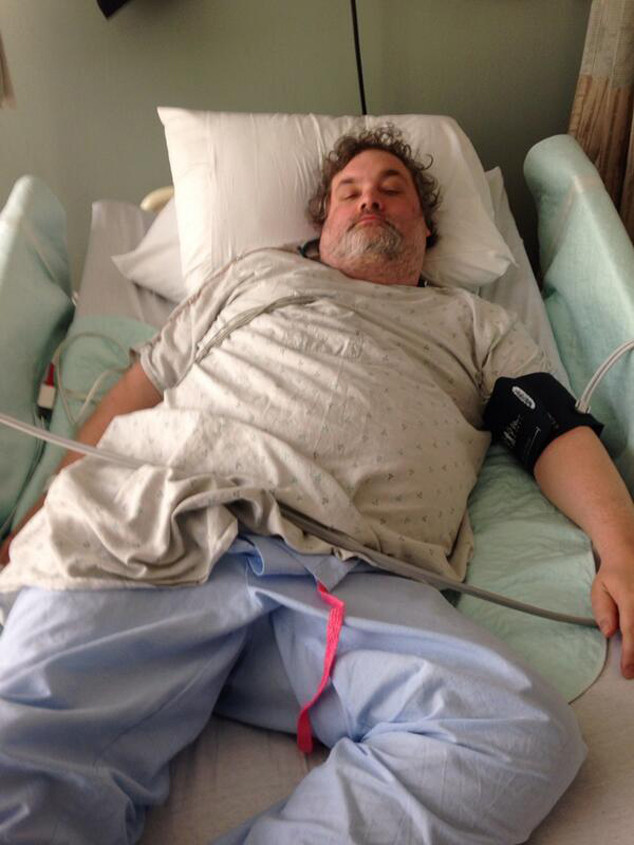 Twitter
There's nothing funny about this, but even Artie Lange can make light out of a scary situation.
The famous comedian, who is best known for his time on The Howard Stern Show and the comedy sketch series MADtv, was taken to a Detriot hospital after going into a diabetic shock earlier today, but the funnyman is seemingly in good spirits—at least, judging by his tweets.
Lange, who posted a photo of himself in a hospital bed, wrote, "In the hospital outside of Detroit after going into diabetic shock. Trying to get better. Sorry for missing gigs...Love you guys"