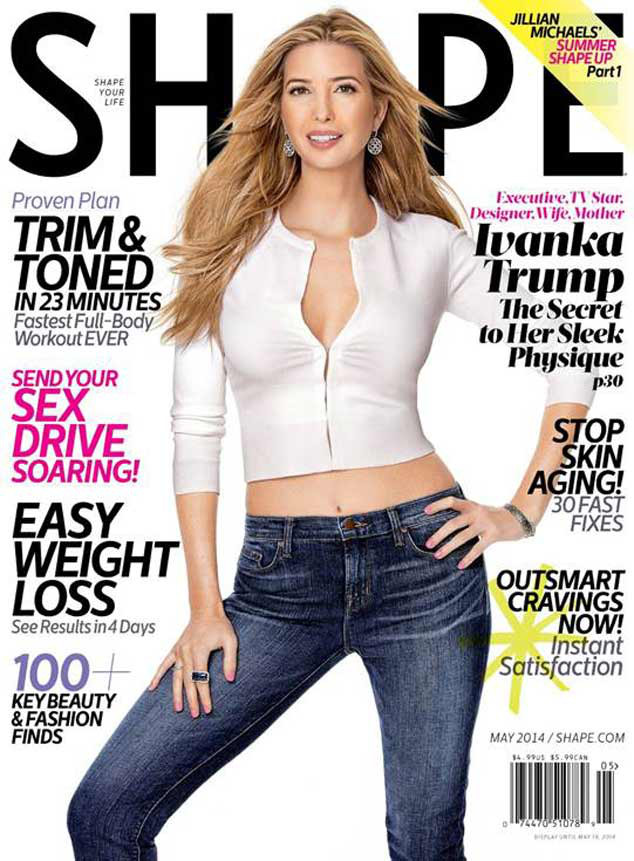 Shape Magazine
Ivanka Trump may have just had her second child this past fall, but one look at the cover of Shape's May issue, and you'd never know it.
The 32-year-old businesswoman and mother graces the cover in jeans and a midriff-baring white cardigan—and of course we couldn't help but notice her enviably flat stomach.
In the issue, Ivanka credits a lot of her post-baby body to her personal trainer (and former Rockette) Rhonda Malkin. "We try to work out a few times a week," says Ivanka. "But lately it's a lot less because I travel so much."