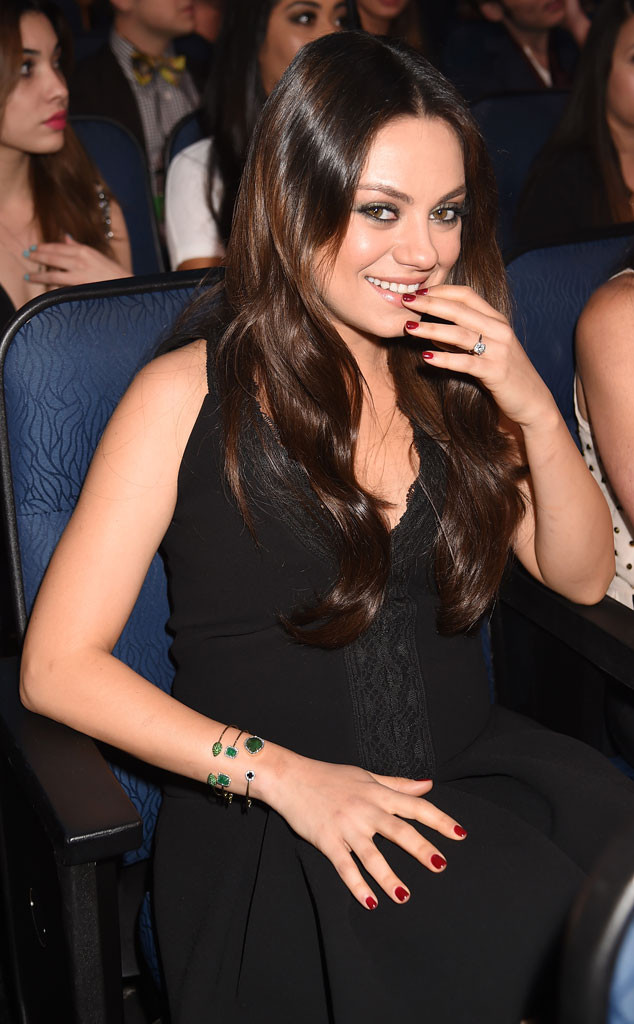 Jeff Kravitz/FilmMagic
We're going inside Mila Kunis' pregnancy diet and workout routines!
We've got the inside scoop on how Ashton Kutcher's fiancée is staying healthy with their baby on board. So what has the mother-to-be been eating, what's she craving and how is she staying fit and active? Read on to find out!
Prenatal Yoga: Just before E! News broke the news that the 30-year-old actress was pregnant with her first child, Kunis was spotted at a prenatal yoga class in Hollywood. Kunis' prenatal yoga classes combines pregnancy-safe yoga poses, dance and meditation to help moms-to-be stay fit while connecting with their unborn child.