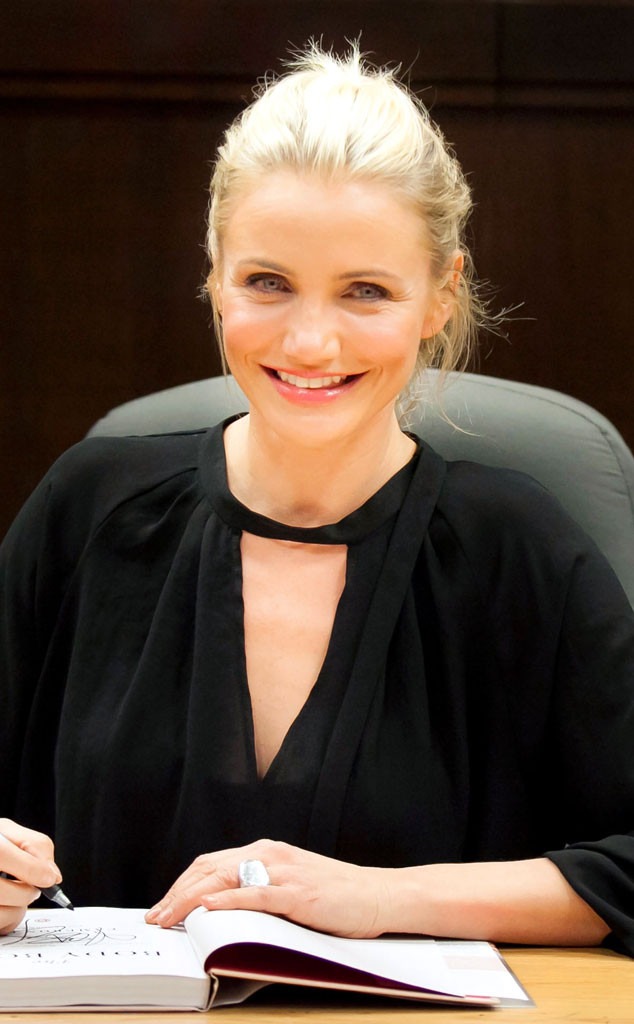 Gabriel Olsen/Getty Images
There's something about Cameron Diaz!
The 41-year-old actress has been talking up a storm lately while promoting The Other Woman, and when it comes to things of a personal nature (read: sex, pubes, love), she's not holding back...
Whether she's "issuing a call to my ladies out there" not to laser their pubes away forever ("Dye it blue if you want to," she suggests instead in an interview with InStyle), musing about monogamy or planning out her future as a space cadet, Cameron's always got something interesting to say!
Most importantly, though, this girls' girl says she "[doesn't] believe in female jealousy," telling Glamour U.K., "I don't feel like it's a good feeling to have."
She also offered up some sage advice passed on from her mom and dad, saying, "My parents always told me that whatever someone else had—in all areas—it wasn't mine to be entitled to, that all I can do is the best that I can do, and that what's most important is whether I can do better at what I'm doing."
The girl is golden!