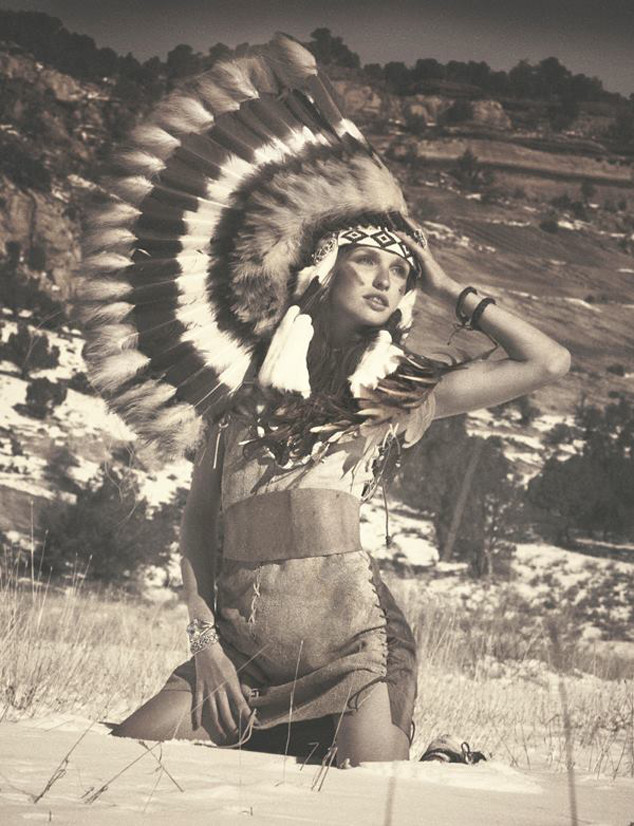 Germany's Next Top Model
It's puzzling—to say the least—that after the fashion industry has landed in hot water many times for stereotyping race and culture, that Heidi Klum would green light this "Native American-inspired" photo shoot for Germany's Next Top Model.
The "themed" photo shoot features non-Native women (contestants on Germany's Next Top Model) posing in elaborate feather headdresses and face paint. In one shot—a close-up—a model stares into the camera with a single tear running down her cheek.
Heidi posted images from the photo shoot on her Facebook page with the caption, "Here are my beautiful GNTM girls!" Unsurprisingly, the photos were met with outrage, criticizing Heidi and those involved in the photo shoot for racial and cultural insensitivity.