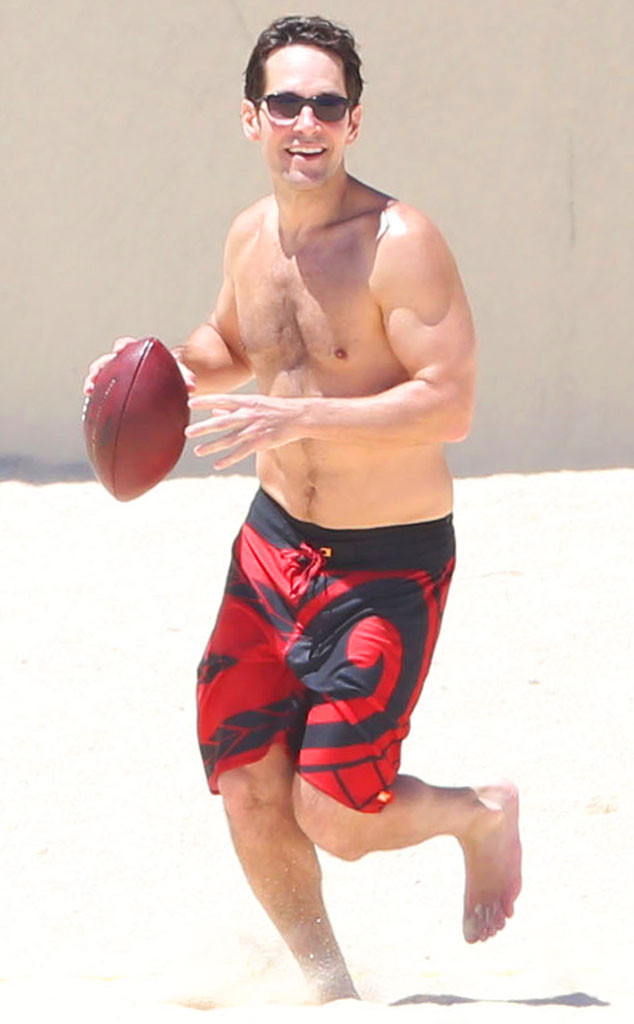 FAMEFLYNET PICTURES
Who knew Paul Rudd was such a babe?!
The 45-year-old funnyman showed off his surprisingly fit physique Friday in Cabo. The shirtless hunk, wearing red and blue swim trunks, was all smiles as he grasped a football, gearing up to toss it to a pal with one of those bulging biceps!
The Anchorman 2 star seems to be one of those genetically blessed humans who miraculously doesn't age, but in recent months, he's almost started to look younger! This could be because of the actor's upcoming role as the title character in Marvel's Ant-Man.