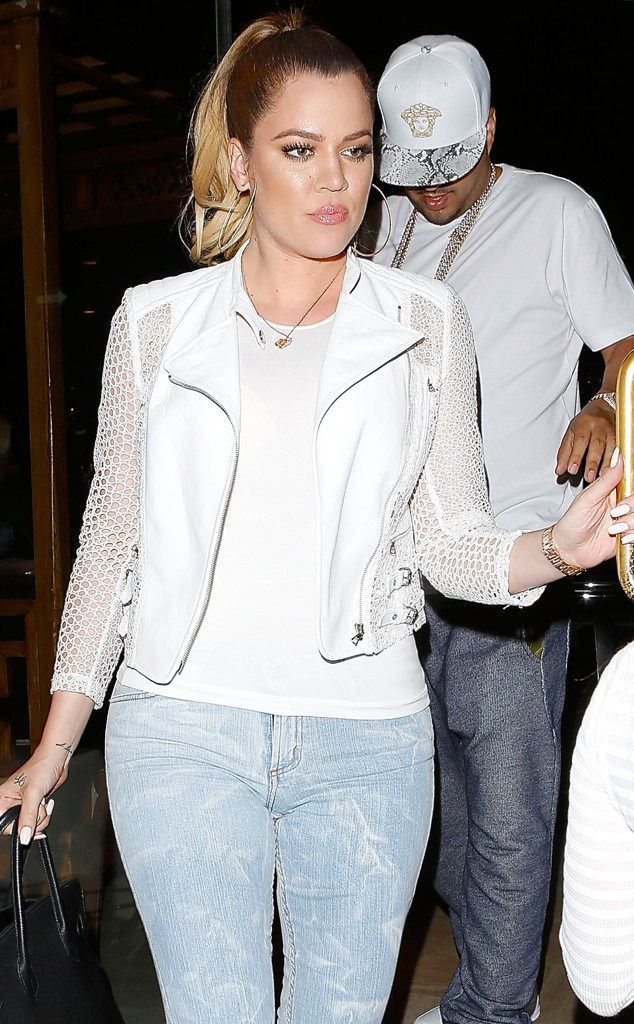 Maciel-Twist-WL/X17online.com
Khloe Kardashian clearly enjoys French Montana's company.
The E! star was, once again, spotted hanging out with her good friend as the two pals hit up Crustacean restaurant in Beverly Hills on Monday evening.
For their latest outing, Khloé sported a pair of skinny jeans along with a fashionable jacket over a white top, while the Moroccan-born musician wore blue jeans, a T-shirt and a baseball cap, as seen in these X17 snaps.
It was the second time in as many nights that the two have stepped out together.