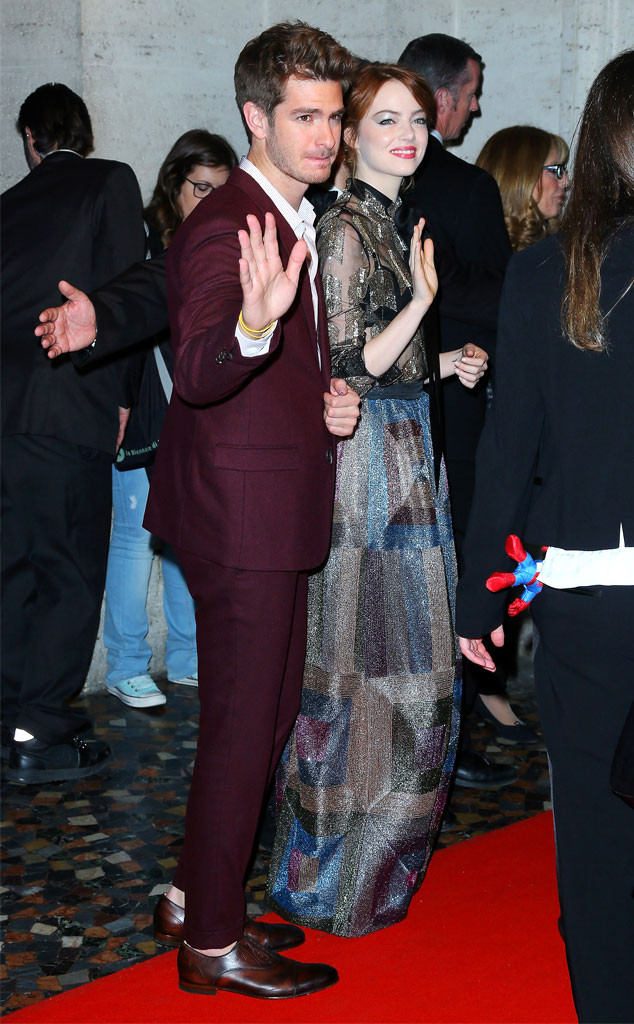 Ernesto Ruscio/WireImage
Reporters, take note: Andrew Garfield does not like talking about girlfriend Emma Stone.
Less than a week after the Amazing Spider-Man 2 star snapped at a member of the media who mentioned his costar and real-life girlfriend at the film's London premiere—telling the reporter that his "personal life is not public property"—the 30-year-old thesp hammered his point home while speaking with the U.K.'s Guardian, providing an expletive-filled response when Emma's name was mentioned.
"What can I say? How about: 'F--k off you f--king…'" Garfield jokingly told the reporter when asked why he adores the redheaded beauty. "No, I'm able to talk about her, but I want to protect something that I respect in my life."