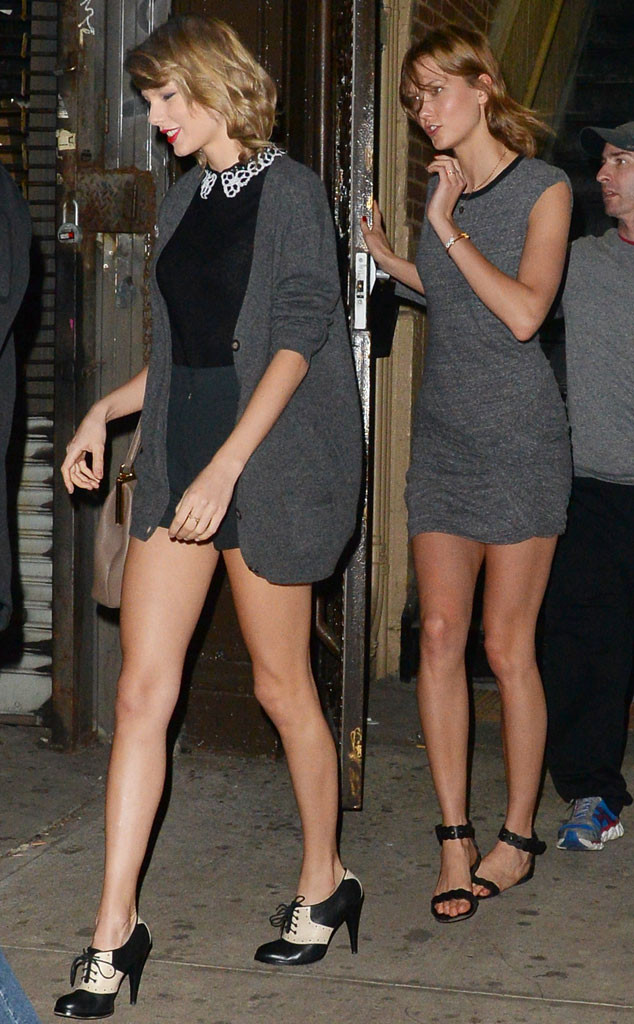 JDH Imagez / Splash News
It looks as if Taylor Swift is, um, swiftly becoming Karlie Kloss' new BFF.
Once again, the singer and the supermodel were spotted hanging out together, as the pretty pair enjoyed a girls' night out in New York City on Monday.
What's more, the two even complemented each other rather nicely in the wardrobe department as well.
Of course, it wouldn't come as too much of a surprise if they were influencing each other when it comes to what they wear.
After all, the gals have been palling around quite a bit lately.