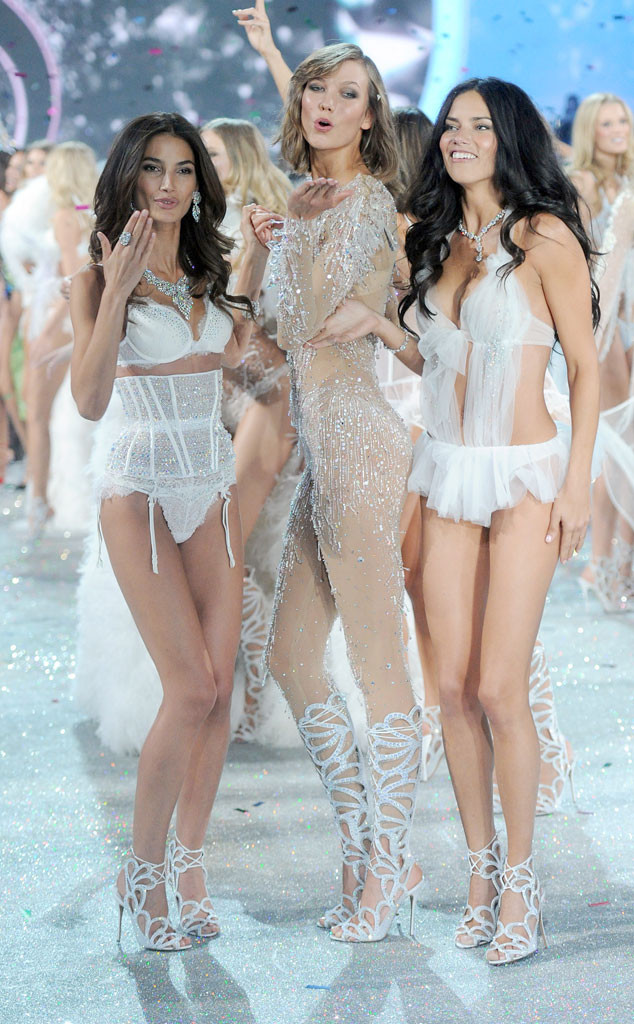 Jamie McCarthy/Getty Images
The Victoria's Secret Fashion Show is going international!
Angels Adriana Lima and Candice Swanepoel revealed that the U.S.-based event is going overseas this December. They broke the news during a press conference inside Victoria's Secret's Bond Street store in London Tuesday. "We're pretty excited to be here today because we have this great announcement to make," Lima said. "The Victoria's Secret Fashion Show is the biggest fashion event in the world, for sure, and we're very proud and honored to announce that we are headed to London this year. Yes!"
"I'd like to invite Prince Harry, if he would like to come," Lima told reporters. The 32-year-old Brazilian beauty promised he'd get the VIP treatment, of course. "He definitely has a front row seat!" she said.
Marketing director Ed Razek hopes British model Cara Delevingne will walk the runway a third time. "I'll let you in to a secret," he told Hello! magazine. "I told Cara a few days ago and asked her to save the date, so hopefully she will be there. She was excited. And she kept the secret for a whole week!"