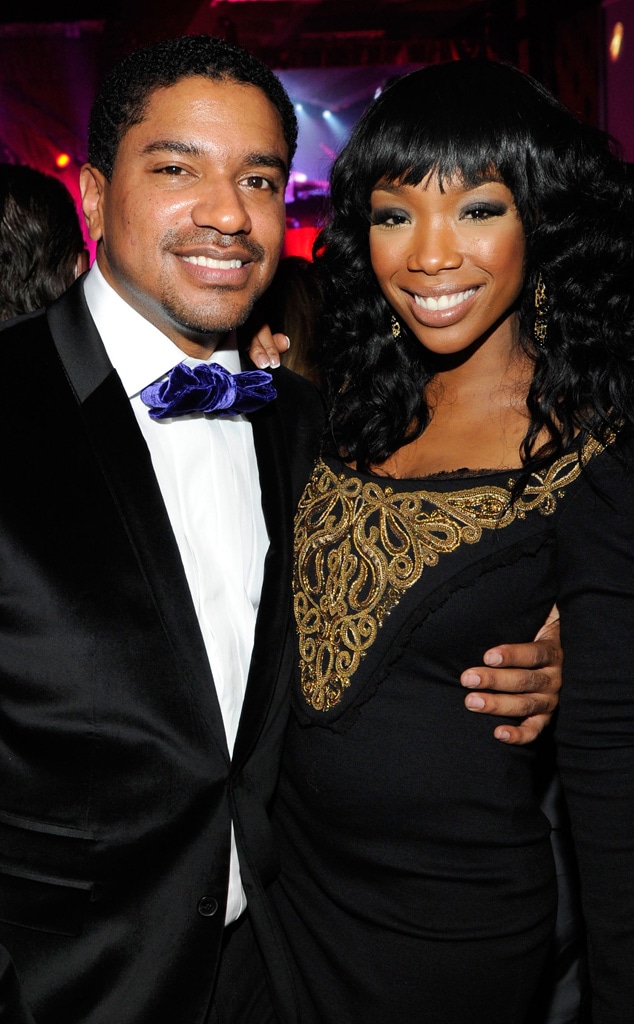 Ethan Miller/Getty Images
It's over: Brandy and Ryan Press have mutually decided to end their engagement.
The Grammy-winning "Boy Is Mine" singer and the music executive announced plans to wed in December 2012. "They are no longer together. The engagement is off, but the friendship is still on," the singer's rep says in a statement. "They decided to take a step back and reevaluate the relationship. Brandy is 35 now—that's what her whole #35 on Twitter is about, becoming her own woman."
Breakup rumors first circulated in February when Brandy attended the 45th NAACP Non-Televised Awards ceremony without her engagement ring. The bling was also M.I.A. at her birthday party.
This would have been the first marriage for "Put It Down" singer, who has a 11-year-old daughter, Sy'rai, with her ex, Robert Smith. "Brandy has a daughter and she still wants to be married and have more kids but she is working on so many other things right now," Brandy's rep tells Us Weekly, which first reported the split. "They haven't ended things on a bad note and they still speak all the time."
Brandy, who appeared in Tyler Perry's 2013 romantic drama Temptation: Confessions of a Marriage Counselor, currently stars Chardonnay in BET's hit series The Game. She appeared on VH1's Morning Buzz Tuesday, but did not address the split. She will likely sing about her breakup on her seventh album, however. "It's gonna be a very personal album for me...It's about my life and a lot of things I've been going through lately, so I can't wait for that," she said. "I'ma be hollerin' a lot on this album!"
Press, meanwhile, was most recently seen at the Big 5 Basketball Banquet in Philadelphia Monday.
(Originally published on Tue., Apr. 15, 2014, at 6:52 a.m. PDT)