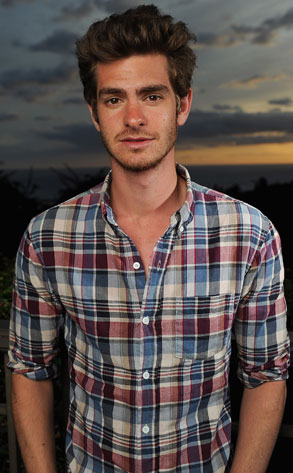 Michael Buckner/Getty Images For Maui Film Festival
It's a good thing Andrew Garfield loves the skin he's in.
After all, the actor's unforgiving costume in The Amazing Spider-Man 2 leaves little to the imagination. As if his red and blue spandex suit weren't revealing enough, Garfield is quite comfortable in the buff. "I love being naked. It's important to be naked and be in touch with our bodies and not have shame about what we're made of," he tells Metro UK. "I love being in touch with nature and my own nature."
Last month, the cheeky Brit joked that his girlfriend and co-star Emma Stone gave his package in the movie a thumbs-up. "It takes a lot of consideration because you don't want it to be overwhelming and also you don't want it to be underwhelming," Garfield, 30, joked during an Australian TV interview. "You don't want it to intimidate and you don't want it to the opposite of intimidate."