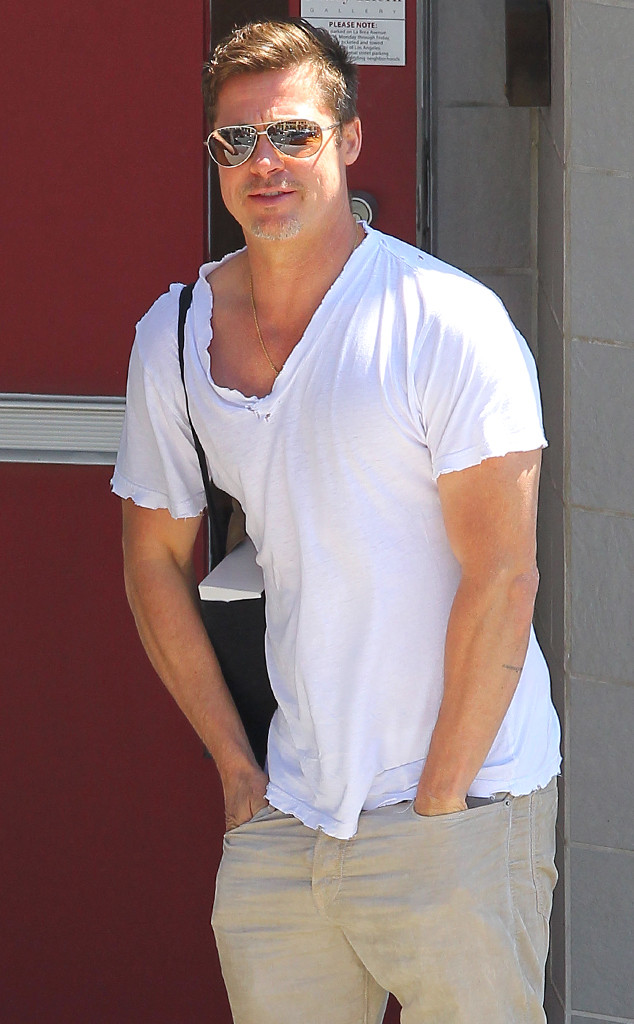 Dmac/FAMEFLYNET PICTURES
Brad Pitt is locking in yet another war flick on his list of films.
Angelina Jolie's handsome significant other is going to star as Gen. Stanley McChrystal, the former commanding general of international and U.S. forces in Afghanistan, in the upcoming movie The Operators, according to The Los Angeles Times.
The military drama will be written and directed by Australian director David Michod, who was behind the indie film Animal Kingdom a few ago, and will be based off of journalist Michael Hastings' 2012 book The Operators: The Wild and Terrifying Inside Story of America's War in Afghanistan.