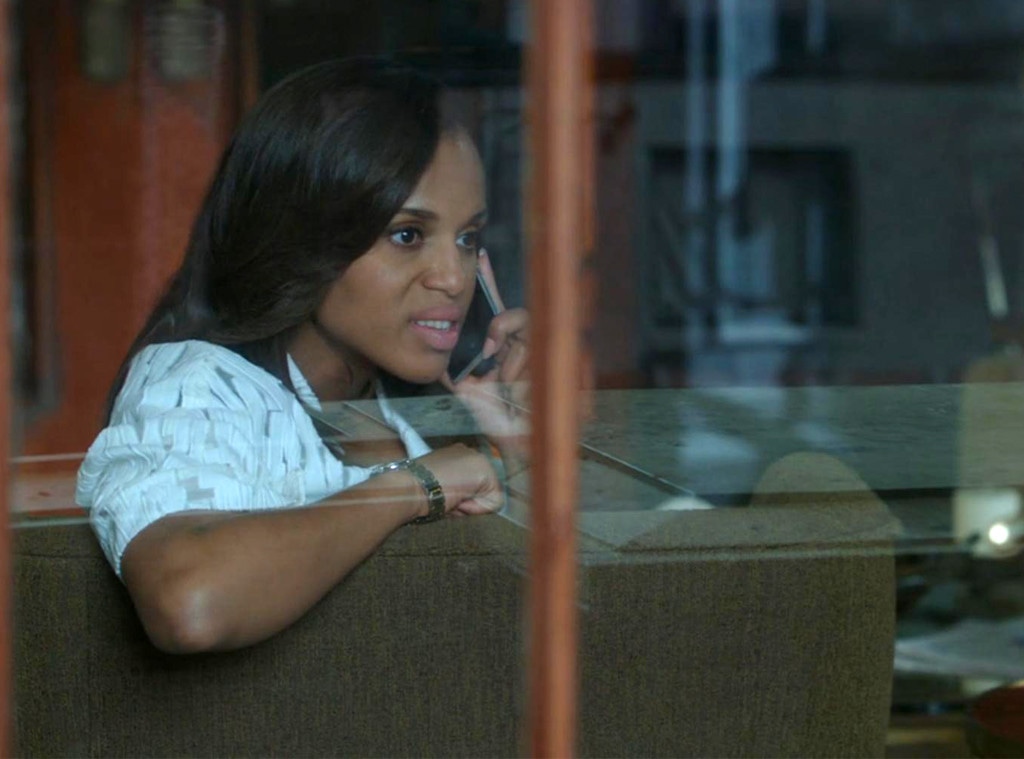 ABC
We here at E! Online are clearly obsessed with two things: Scandal and baby bumps, so obviously we've never been as fascinated by anything as we are with the way that Scandal has dealt with Kerry Washington's ever-growing belly.
Not only is this the week of the Scandal season three finale, but Kerry Washington might have her baby at any time, so it feels like the perfect opportunity to celebrate all of the magnificent ways that Scandal has attempted to make Olivia Pope not look pregnant, complete with screenshots. And don't you worry. We ranked them, too.
We did not bother to document any time she sat behind a desk or at a dinner table, because that would take hours and all of the bandwidth the Internet has to offer—if that is indeed how bandwidth works. We do not know, as we are not scientists. We are, however, experts on whether or not it's normal to wear multiple scarves at once, so get ready to have that question answered once and for all. (Spoiler: It isn't.)
Before we get to the list of ways the show did attempt to hide the baby bump, let's take a look at all the opportunities they didn't take and all the props they could have used: 
Balloons: Olivia reveals her secret balloon-animal talent to impress a visiting group of school children in the White House. 
Bowl of fruit: Olivia sells fruit to passersby OR she poses for a still-life portrait, holding a bowl of fruit. 
Floaty tube thing: Olivia and Jake pretend to go on a romantic river tubing date. 
Donut costume: Halloween is very close to election time. 
Poncho: Olivia should wear more ponchos. Everyone should wear more ponchos.
Backpack, worn on the front: Because that is how the cool kids do it. 
Marching band drum: Olivia has many secret talents.  
Muff: You know, one of those furry things that fancy ladies use to keep their hands warm.
Quinn: Olivia could carry her around to keep her from doing stupid things with her tongue.