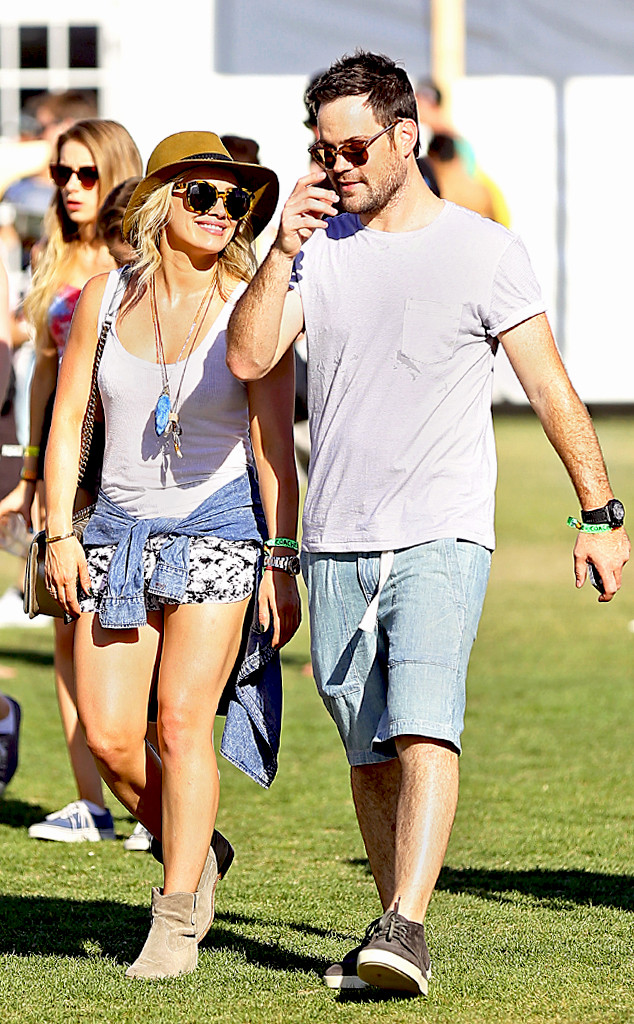 Sharpshooter Images / Splash
Is Hilary Duff cryptically trying to answer everybody's questions?
The actress has made headlines lately after being spotted on numerous outings with ex Mike Comrie—like attending Coachella over the weekend with some pals—sparking speculation as to whether or not the former couple are rekindling their romance.
Well, neither of the stars have spoken out about their relationship status aside from stating that their split was amicable (and we all know by now that they weren't kidding), however Duff did post something on Twitter that may be in reference to what's going on with Comrie.